14th Dec 2021 - 05:00
Image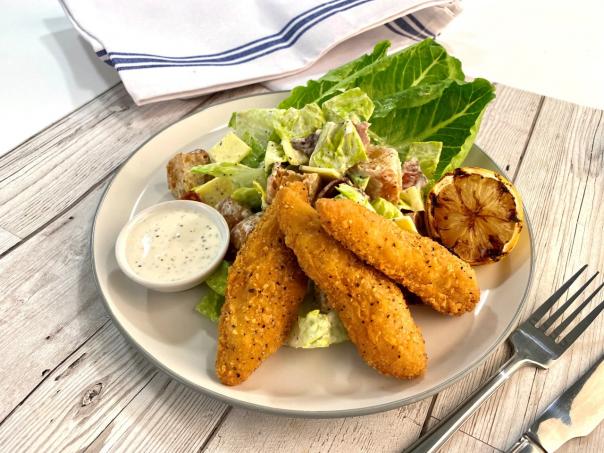 Abstract
Creative Foods has launched vegan-friendly and chicken-free goujons made from fully cooked, pre-fried textured vegetable protein coated in a crisp Southern fried-style breadcrumb.
The Plant-based Southern fried goujons can be used for a variety of meal occasions from starters and sides to sharing platters and main courses, for both adults and kids alike.
A recent survey by The Vegan Society and BOSH! found 37% of Brits said that they have actively reduced or removed animal products from their diet in the last five years.
The 50g Plant-based Southern fried goujons come frozen in 1kg bags which contain 20 pieces (there are 5 x 1kg bags to a case). For more information, or for details of other products in the Creative Foods range please visit www.creativefoods.co.uk.