13th Sep 2021 - 05:00
Image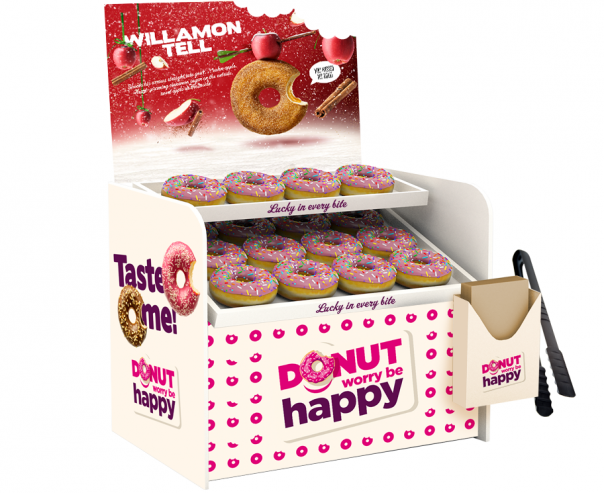 Abstract
Donut Worry Be Happy is giving caterers the opportunity to drive impulse sales of sweet treats in Q4 and beyond with the launch of five new products.
All five new products are made using the brand's golden-fried dough, offering a lighter dough alternative to other doughnuts on the market and 18% less fat than average competitors.
The five new products include:
Dolce Tiramisu: double filled with cream and speculoos, covered with a real Belgian milk chocolate glaze with white stripes, before being topped with crocanted coffee sprinkles.
Caramel Cheesecake: double filled with salted caramel and cream before being topped with a white sugar glaze, milk cocoa stripes and salted caramel sprinkles.
Iceberry: including a raspberry jam filling and coated with white sugar glaze and sugar sprinkles.
Willamon Tell: providing a classic Winter flavour combination through sweet apple filling and cinnamon sugar coating
Frosty Bro: a milk cocoa coated donut with brownie cubes and coconut 'snowflake' shavings.
Rebecca Dunning, trade marketing manager for La Lorraine Bakery Group, which includes the Donut Worry Be Happy brand, said: "Research shows that 75% of donut purchases are unplanned so the more customers are exposed to impulse, the more you trigger your customers to buying them.
"Our seasonal and limited-edition donuts are a great way to get tills ringing, tapping into the growing trend for premiumisation whilst creating fantastic seasonal sales opportunities.
"We make our donuts with love, passion and dedication. Ready to defrost within one hour, we freeze them fast and store them in the best conditions for you to easily serve their fresh taste to customers."