14th Jun 2021 - 06:00
Image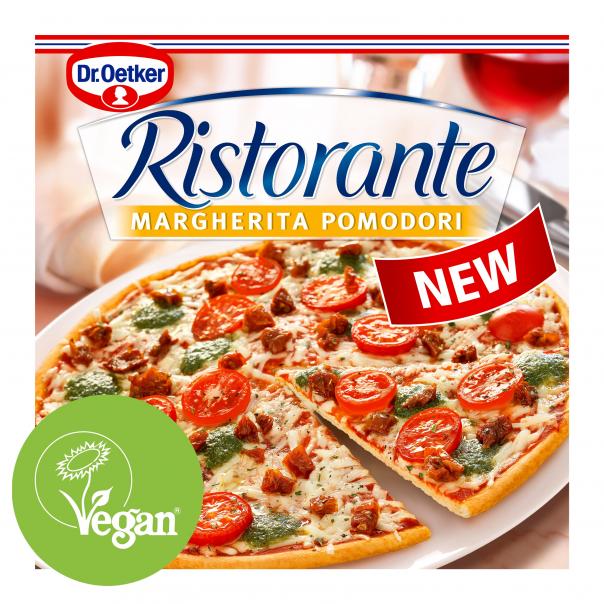 Abstract
The pizza margherita Pomodori features Ristorante's signature thin, crispy crust and tomato sauce, topped with a melted, grated pizza topping, sun-dried and cherry tomatoes, along with a basil "pesto style" garnish.
Pizza experts at Dr. Oetker tested the product on a panel of vegans and flexitarians to make sure people enjoyed the pizza's plant-based formula.
Brits are changing their dietary habits with January 2021 alone seeing a 17% increase in the number of plant-based meals enjoyed in the UK. In the last year there have been 42% more vegan frozen pizzas bought in retailers than the previous year.  
Josephine Skinner, senior brand manager at Dr. Oetker, commented: "While we are seeing more and more pizza options for vegans and flexitarians, there are few inspiring Italian style options, particularly in the freezer aisles of the nation's supermarkets. 
"We are really excited to announce the launch of our Ristorante vegan margherita Pomodori – we worked hard perfecting this recipe as we really wanted to offer the best tasting, Italian inspired vegan pizza possible, to give those opting for a plant-based diet the real taste experience of a brand they know and love."
As with all Ristorante pizzas, cooking Ristorante's vegan pizza is simple; preheat the oven then bake for 10-12 minutes at 220 °C / 200°C fan / Gas Mark 6.