2nd Aug 2021 - 05:00
Image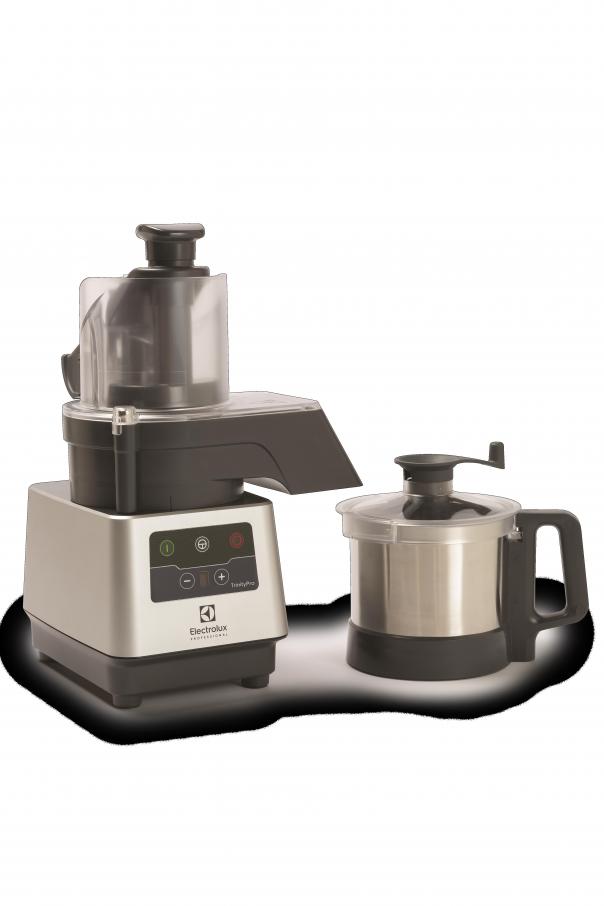 Abstract
Composed of a vegetable slicer, cutter mixer, and an all-in-one combined cutter-slicer, the TrinityPro offering has been designed to provide optimum results across a range of applications.
The TrinityPro has been awarded ErgoCert 4-star certification for ergonomic design and ease of use, meaning less fatigue even when slicing hard vegetables thanks to a patented vertical lever pusher.
Bradley Creese, training and development chef at Electrolux Professional, commented: "We know that in any catering operation, whether it's a school, the care sector, or a busy restaurant, space is something that is always at a premium. Kitchens are tight and it is vital that chefs have equipment that allows them to work efficiently.
"This underpins the design of the TrinityPro line, which provides caterers with a range of application. The fact that it is so compact, straightforward to use, and easy to clean makes it ideal for busy operations that require high-quality food preparation in a short period of time."
The TrinityPro range contains a number of features that are specifically designed to make an operator's life easier. For example, the variously sized transparent mixing bowls provide visibility to the user, and the plastic it is made from doesn't get too hot – unlike with metallic bowls – ultimately making it easier to handle.