25th Oct 2019 - 12:45
Image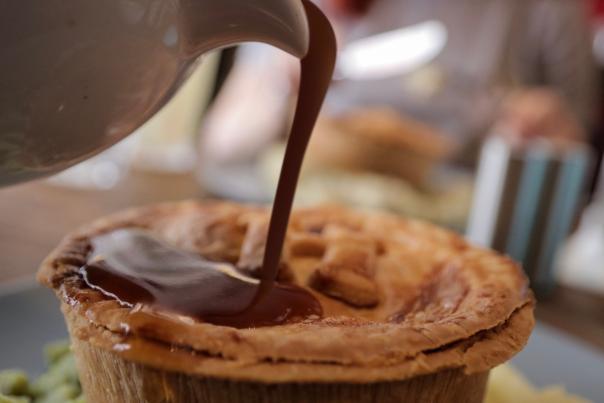 Abstract
Essential Cuisine has created a brand-new instant gravy, made with ultimate convenience in mind.
The company's new Premium Instant Gravy will help caterers safeguard quality and consistency yet still offer gravy as it should be – in a simple and easy-to-use, instant format.
Ready to serve in 30 seconds using just boiling water, the result is a rich, moreish gravy that can be poured over food just before service. Especially useful for sites where space and skill may be at a premium but a range of requirements need to be met, the new gravy is gluten-free, contains no palm oil, meets DoH salt guidelines, is vegetarian and vegan friendly and Halal suitable.
Senior business development chef at Essential Cuisine, Jonathan Harvey-Barnes, said: "The requirement for comforting, warming quality gravy is just as vital across the foodservice spectrum. In reality; resource, skill levels and pure logistical challenges mean that a super-premium gravy like our No.1 range is perhaps not always appropriate. That's where this new quality instant line comes in – the perfect compromise; a simple, easy to use solution, tailor made to meet the challenges of modern catering."