2nd May 2017 - 11:21
Image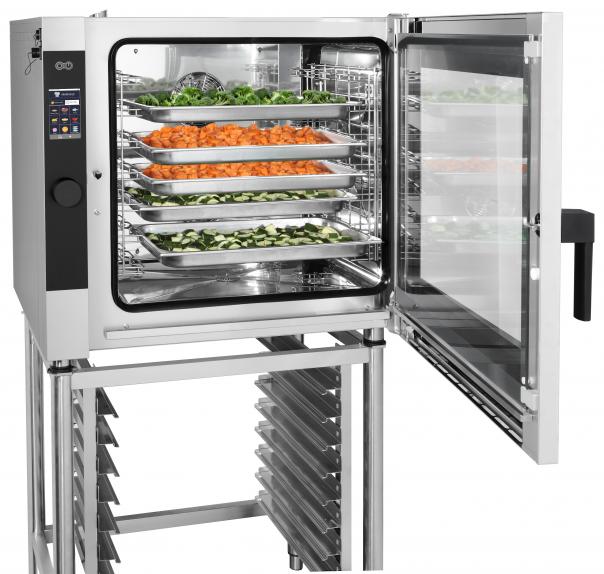 Abstract
Catering equipment supplier Euro Catering has launched its Giorik Easyair Combi oven.
Available in both gas and electric, the oven provides the flexibility of multi-shelf cooking, supported by individual timers, and has four cooking modes, hot air only, hot air with adjustable humidity, steam only and combination cooking.
Justin Towns, Euro Catering's sales director, said: "We are delighted to welcome the Giorik Easyair Combi to our starfleet of equipment.
"This is set to be a hugely popular combi oven in the cost sector catering environment, where the peace of mind of knowing it comes with a 24-month labour and parts warranty, from a manufacturer with 25 years experience, will also be valued. It definitely holds the recipe for success.
The medium-duty combi oven is stackable two-high and accepts data via a USB port for up to 99 pre-set menus to be stored.