10th Jun 2021 - 05:00
Image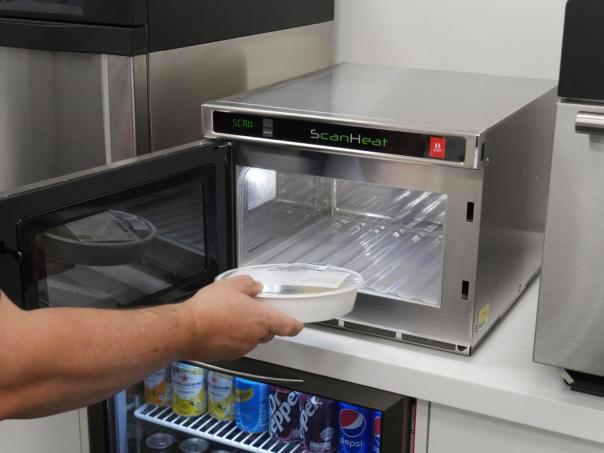 Abstract
The new ScanHeat microwave model ensures 'food safety and quality' while minimising HACCP critical touch points.
The microwave is easy to operate as users need to simply scan the barcode on the food packaging, put it in the microwave and wait for it to beep. The ScanHeat microwave can also hold up to 900 programs.
Lawrence Hughes, sales director of Falcon, said: "Marren is the microwave specialist. They develop excellent microwaves and they back them up with award-winning, market-leading service.  When we realised our customers had a requirement for this type of technology, Marren were the obvious partner of choice for us." 
A vital issue that's even more in focus due to the Covid-19 pandemic is reducing critical HACCP touch points. The ScanHeat helps here since there's no need to unwrap the food, or to touch the control panel. Hygiene is further enhanced by the wipe clean oven chamber and the removable roof liner and air filter. 
Kelly Barrell, business development manager at Marren, added:  "We are really excited to be working with an iconic brand like Falcon Foodservice Equipment on the ScanHeat microwave. After focusing on this project for over 16 months it's so rewarding to see it winging its way into the market.
"ScanHeat's 'scan-heat-eat' offer provides a safe, effective cooking solution in a huge range of sites, across the industry.  We expect it to appeal especially in sectors such as self-service, QSR, universities, canteens and hospitals." 
Visit www.falconfoodservice.com for more information.