18th Jul 2023 - 09:46
Image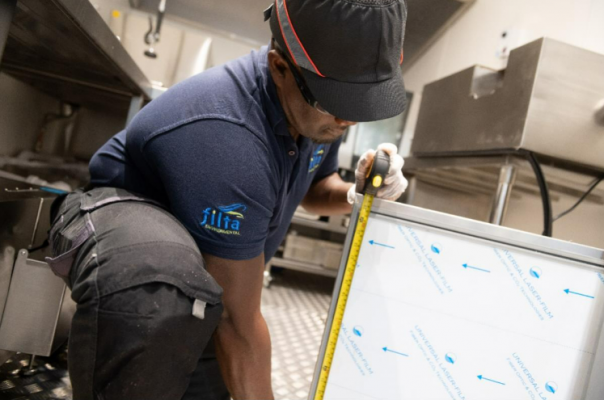 Abstract
With over 20 years of experience, FiltaSeal are here to provide your business with an expert refrigeration seal replacement service.
FiltaSeal provide a custom on-site refrigeration seal replacement solution at an affordable price and are dedicated to helping their customers reduce their costs, while saving them energy and lowering their CO2 output at the same time.
They provide replacement refrigeration door seals for a variety of equipment and can make up to 90% of fridge and freezer door seals on-site, so from upright cabinets to under-counter chillers and bottle coolers all the way to walk-in chillers and freezer cold rooms, FiltaSeal have the solution for you.
As the UK's national refrigeration seal replacement service, FiltaSeal work with a range of customers across the public sector. With a multitude of seals in stock on our vans, we can measure, make and fit the replacement seal whilst on-site, speeding up your seal replacement by up to 80%.
A good fridge or freezer door seal is essential to keep a consistent temperature, extend equipment life, save on operational costs, and help keep your business compliant with EHO inspections.
Based on an average commercial kitchen, replacing a broken fridge seal with a new fridge seal could save 2,135 kg of Co2 per year, reduce energy consumption by up to 25% and help you save up to £500 per year in energy costs.
With their team of skilled technicians FiltaSeal are able to replace your fridge seals in three simple steps:
Through carrying out an on-site survey of your refrigeration systems, their technician will assess and take the measurements of your refrigeration unit.
Your technician will make your new door seals on-site using their bespoke patented technology contained in the van.
FiltaSeal will fit your refrigeration seals on the same day. So you can be assured that your business is getting an efficient and effective solution.
What are you waiting for? Start saving energy and costs today with FiltaSeal.