6th Feb 2020 - 05:00
Image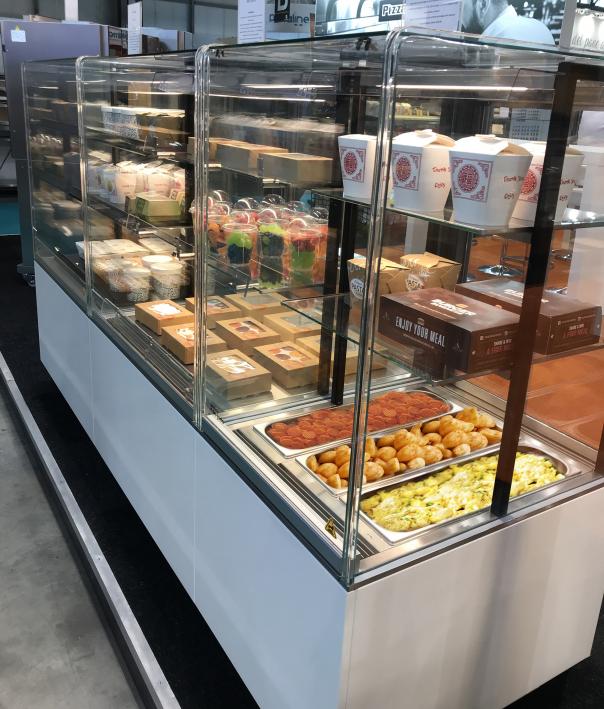 Abstract
Food retailing manufacturer, Fri-Jado will demonstrate its modular counter and combi oven at the EuroShop retail trade fair Messe Düsseldorf from 16-20 February 2020.
The company, exhibiting on F14 Hall 15, will showcase its new range of modular counters and it will unveil its latest combi oven models for the first time. 
Gary Thacker, director of national accounts at Fri-Jado UK, said: "Our comprehensive food retailing equipment range is a good fit with EuroShop. The fact that we have two new product lines to showcase this year makes the event even more exciting. 
"The modular counters and combi ovens are the result of considerable investment in new technologies and we are looking forward to introducing these products to the market." 
Fri-Jado's 'innovative' OmniCold low velocity air flow refrigeration system works by blanketing the food on display from all sides. This helps to ensure accurate holding temperatures, reduced energy consumption and optimum food quality. 
The chilled counters have been designed to operate efficiently with wide range of energy efficient, future-proof refrigerants with low global warming potential (GWP), including hydrocarbon. Natural hydrocarbon is a non-toxic refrigerant with zero ozone depleting properties and a minimal GWP.
The hydrocarbon market is growing rapidly, with regulations and restrictions being relaxed to allow these greener refrigerants pave a path to a brighter and cleaner future.
Hot versions of the modular counters benefit from Fri-Jado's patented hot blanket holding system, which delivers energy savings of some 20%. Stable temperatures ensure that food is maintained at optimum quality and appearance reducing the amount of product thrown away due to deterioration. 
Fri-Jado has responded to the demands of operators by adding an 'innovative' shelf design that increases the visibility of merchandise for maximum effect. The triple glazed side panes provide good insulation and prevent heat transfer between each counter. 
EuroShop gives Fri-Jado the opportunity to launch its new range of combi ovens, which will be on display for the first time. The programmable touch screen ovens include six and ten grid models, which are stackable with Fri-Jado rotisseries, including the Auto-clean rotisserie, to create integrated units for theatre cooking. 
A pass-through option is available for rear loading and front unloading, preventing the possibility of cross contamination between raw and cooked food.
The food retailing manufacturer will also be exhibiting equipment from its product range including custom counters, multi deck hot food merchandisers, auto-clean rotisseries and multisseries.