11th Nov 2019 - 09:41
Image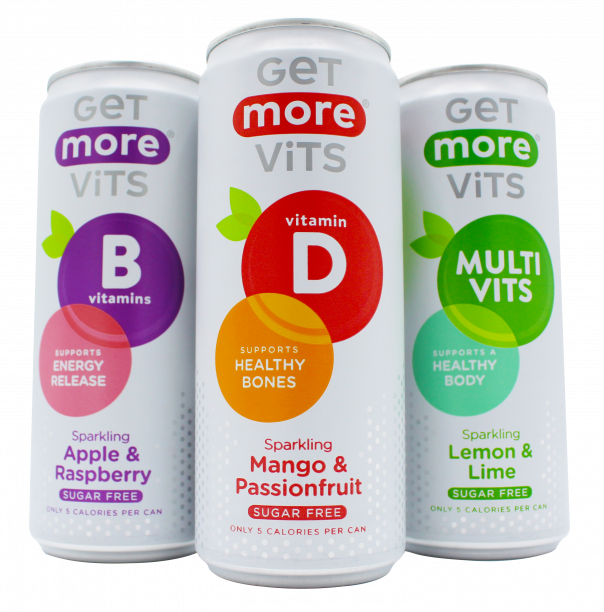 Abstract
Sugar free drinks brand, Get More Vits, has launched its popular flavours in new 330ml cans.
Since launching in 2013 Get More Vits have been creating 'delicious' tasting sugar free soft drinks for retailers and the food service industry up and down the UK.
Made from spring water, natural fruit flavours and boosted with vitamins they provide 100% of the RDA (NRV) of several key ingredients for health.
The team at Get More Vits are always reviewing ways to make their products as environmentally friendly as possible and while their bottles are fully recyclable, with the current focus on reducing the use of plastics, they decided to use more cans.
The all-sparkling range includes- Mango and Passion fruit-flavoured Get More Vitamin D, combined with calcium for healthy bones.
The Get More B Vitamins in Apple and Raspberry flavour are a blend of six 'key' B vitamins to encourage energy production and the Get More Multivitamins in Lemon and Lime flavour has Vitamin D, six 'key' B Vitamins, as well as dose of Vitamin C for immune support.
Each can, along with the rest of the Get More Vits range, are sugar free and are only 3 kcals.