4th Dec 2020 - 05:00
Image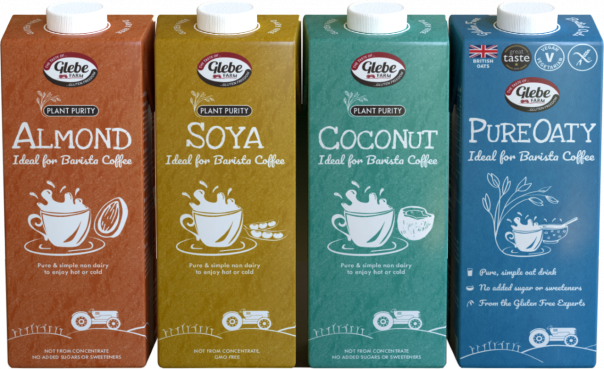 Abstract
Glebe Farm Foods has announced the launch of three additional non-dairy options to give foodservice professionals four plant-based milk alternatives.
The new dairy-free choices almond, coconut and soya have been introduced in response to growing demand. As well as its coffee credentials, the range can be used in plant-based puddings, bakes and cold smoothies.
Rebecca Rayner, director at Glebe Farm Foods, said: "Following the successful launch of PureOaty in 2019, we had numerous requests from the respected baristas among our client base to expand our range.
"The new addition of almond, coconut and soya was a natural choice for us, and we are confident that all live up to the quality and performance of our original PureOaty oat drink."
The new range is suitable for vegans and customers who are lactose intolerant.