10th Mar 2020 - 05:00
Image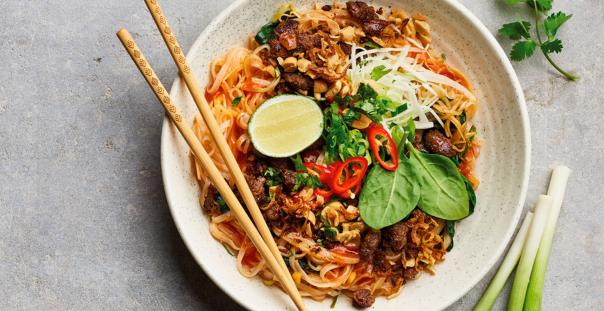 Abstract
Gold & Green are celebrating the launch of its 'revolutionary' plant-based protein pulled oats to the UK market.
The pulled oats contain five key ingredients including oats, beans, peas, oil and salt. The pulled oats are a protein alternative that has more protein than chicken and beef (100g of pulled oats contains 30g of protein in comparison to 20.2g in chicken). 
The pulled oats have appeared in the public sector in secondary schools and universities including Loughborough and London King's College. 
The dedicated foodservice range comes frozen and includes:
Pulled oats mince 
Pulled oats veggie burger 
Pulled oats Nordic balls 
Pulled oats meze 
Simon Solway, country manager, OOH UK and Ireland, said: "The arrival of Gold & Green means there is finally a clean and green meat-free solution for operators looking to give their plant-based offerings pure pulling power. 
"The pulled oats range is here to help operators serve up nutritious, healthy and filling free-from dishes for consumers who are conscious about their health and the planet. 
"Whether vegan, flexitarian or die hard meat eaters, we're confident consumers will love the great taste of pulled oats."
According to a Toluna Survey in 2018 82% of adults want to see more cafes and restaurants offer lower carbon menu items. 
For more information, visit the Gold & Green website.