15th Sep 2023 - 04:00
Image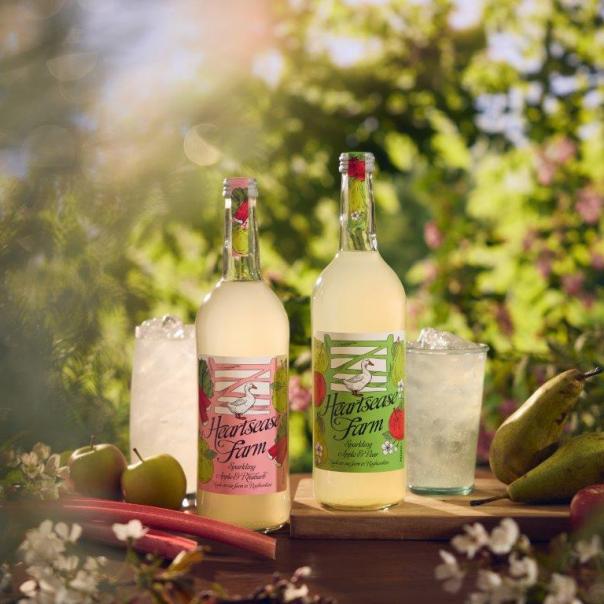 Abstract
Heartsease Farm, which is made in Wales by soft drinks manufacturer Radnor Hills, will be showcasing two brand new flavours at this year's lunch! at ExCeL in London on stand L620.
Apple & Rhubarb combines the fresh, sweet taste of handpicked British apples blended with a 'sharp twang' of rhubarb and Radnorshire spring water. Apple & Pear celebrates British orchards and combines two of the nation's favourite fruits for a 'delicate and delicious' pressé.
Heartsease Farm comes in a variety of sizes and formats (330ml cans RRP £1.69/ 330ml glass bottle RRP £1.99 / 750ml glass bottle RRP £2.99) and is available to stockists across the UK.
Other flavours include Sparkling British Raspberry Lemonade, Sparkling Traditional Lemonade, Sparkling Fiery Ginger Beer and Sparkling Wild Elderflower.
Holly Sparrow, marketing executive for Heartsease Farm, said: "We're bringing a little bit of Wales to the show with our fantastic stand where visitors can expect to sample our drinks, find out more about our commitment to quality and environmental sustainability and learn how we make our drinks using incredibly pure Welsh spring water sourced just minutes from our bottling lines."