4th Aug 2022 - 04:00
Image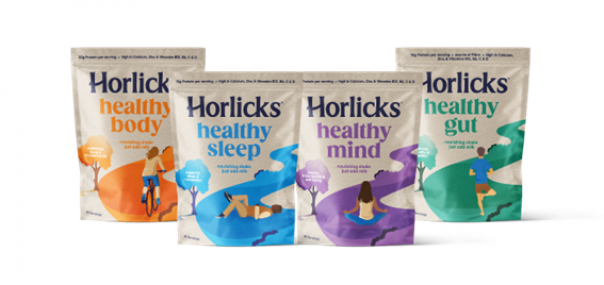 Abstract
British brand Horlicks has unveiled their latest range of four specifically-formulated wellness boosting shakes.
Horlicks Healthy are created with a blend of carefully selected vitamins, minerals and functional ingredients. Alongside 15-20g protein per serving Horlicks Healthy is ideal for a range of venues including universities, coffee shops and gyms.
To create one serving of Horlicks Healthy, simply add two heaped scoop to 300ml semi skimmed milk, shake or blend and serve.
Michelle Younger, head of marketing at Aimia Foods, said: "An increasing number of consumers now pay close attention to the nutritional value and wellness credentials of products they eat and drink out of home, hence why our brand-new Horlicks Healthy blends are ideal for offering within a foodservice environment.
"Also incredibly delicious, Horlicks Healthy offers the same signature creamy, malty and delicious flavour that has been a firm family favourite for many years, yet in a refreshing, cold shake format."
The range includes:
Healthy Body: helps customers feel stronger with more vitality, with a blend of Vitamins D, Calcium and Zinc contributing to bone function for healthier, stronger bones.
Healthy Gut: is specially formulated with Vitamins B12, B6, C and D to contribute to the normal function of the immune system.
Healthy Mind: helps customers to think and feel at their best. Horlicks Healthy has Vitamins B12, B6 and C contributing to normal psychological function, and Zinc for normal cognitive function.
Healthy Sleep: is specially formulated to contain Vitamins B12, B6 and C known to reduce tiredness and fatigue.