10th Jan 2022 - 05:00
Image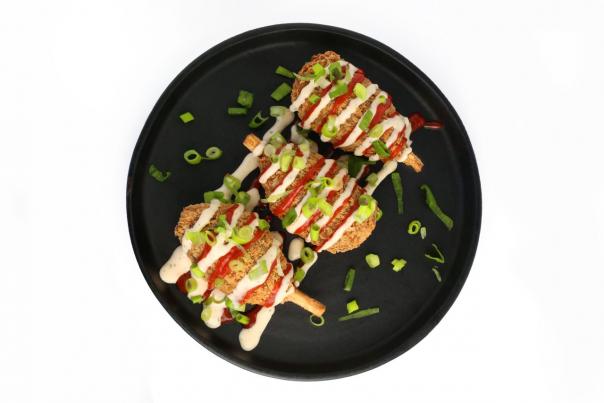 Abstract
Funnybones foodservice has launched a plant-based version of 'one of the nation's most popular snack dishes' to celebrate Veganuary.
Biff's jackfruit wingz add a vegan choice to the range of Caribbean and American style chicken wings already available through the specialist wholesaler.
The flesh of the fruit is lightly spiced with barbeque flavour before being formed into a drumstick shape around a stick of sugar cane and finally coated with panko crumb for a crispy finish.
Tom Styman-Heighton, development chef at Funnybones Foodservice, said: "The sugar cane stick means that you can pick up a Wingz and enjoy the experience just like a traditional chicken wing. Serve two to three pieces with dips just for starters or pile them up alongside fries and slaw as a main.
"I also think they are going to be great for vegan and veggie sharing platters. Arrange on a dish with some of our other vegan snacks such as our cauliflower bites and avocado tortilla chips. To make it veggie, add mac n' cheese bites and manchego cheese churros for example."