22nd Jun 2020 - 08:24
Image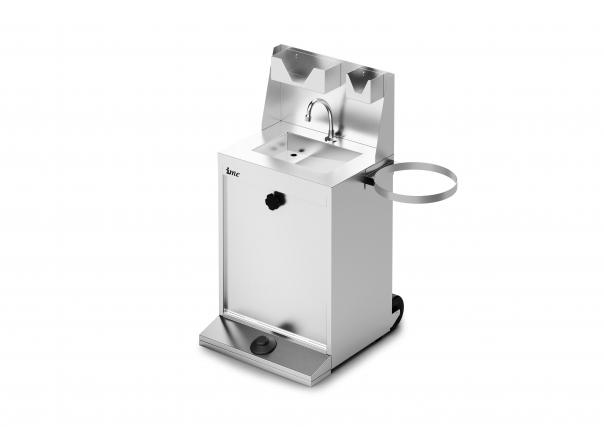 Abstract
Lincat has developed the IMClean Junior Mobile Reduced Height Hand Wash Station schools which need to add to existing hand wash facilities for pupils, but don't have a water and a power supply available for where it needs to be located.
At just 700mm high, the unit is 215mm shorter than the F63/503 Mobile Hand Wash Station launched by Lincat in May, making it more suitable for children.
The foot-operated pump allows the user to dispense just the required amount of water with no need for hand contact with the tap, therefore maximising hygiene in schools.
Helen Applewhite, Marketing Manager for IMC and Lincat brands, said: "It has become apparent over the past few weeks that there is a real gap in the market for reduced height mobile sinks suitable for children to use. As schools begin the phased return of children, pressure on existing sinks will be immense.
"It is great that our R&D team have so quickly developed a solution for schools looking for a simple, hygienic and easy way to ensure hand washing is carried out by children in the fight against Covid-19."
The F63/700 has a 20-litre water tank, which is double the capacity of most models currently available. A separate internal waste collection tank holds the waste water, removing the need for drainage.
It includes a splashback, soap dispenser and paper towel holder, as well as the optional waste bin ring, making it a mobile, all-in-one compact solution which can be located anywhere.