18th Nov 2020 - 10:13
Image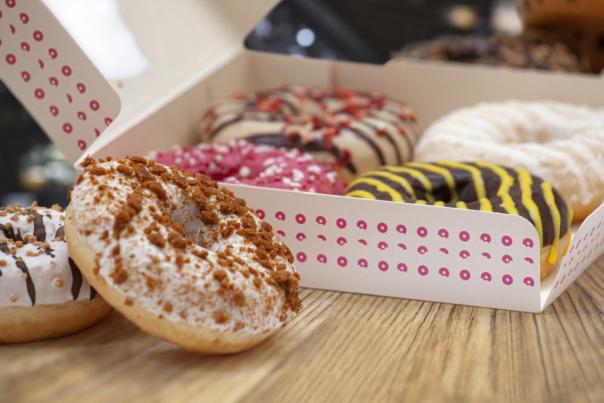 Abstract
Belgian bakery manufacturer La Lorraine Bakery Group has launched a new doughnut brand Donut Worry Be Happy (DWBH) in an attempt to cheer up the nation.
DWBH offers consumers doughnuts with a choice of fillings, toppings and flavour combinations. The range caters for vegan and vegetarian preferences, as well as seasonal doughnuts that are available for those 'extra special' times of the year.
From Ruffallo Cream, with a fresh coconut-glaze, to Belgiyum and its real Belgian chocolate filling, there are a range of doughnuts suitable for all tastes.
The freshly frozen donuts are available in space-saving foodservice specific packs. A 12-tray shelf ready pack is available along with a larger 48-pack purchase from 90+ wholesalers across the UK&I.