15th Nov 2021 - 11:23
Image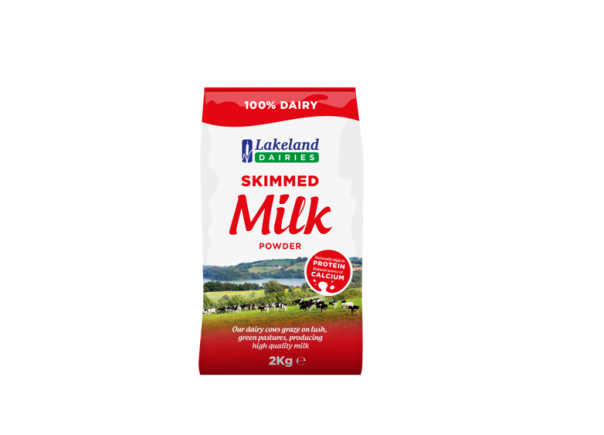 Abstract
Full of the goodness of milk, and recommended by dietitians, Lakeland Dairies' 100%
Dairy Skimmed Milk Powder has the ideal combination of protein and calories for
fortification.
Rachael Masters, registered dietitian, explains: "As dietitians, we promote 100% dairy skimmed milk powder for fortification because of the protein content. An ideal milk powder for fortifying would have at least 50 calories and 5g protein per heaped tablespoon (15g)."
Lakeland Dairies 100% Dairy Skimmed Milk Powder exceeds dietitian's ideal requirement from a milk powder for fortification, as it has an incredible 55kcal and 5.5.g of protein. PLUS, it's full of the Goodness of Milk including micronutrients and essential amino acids.
The milk powder is at the centre of a brand new festive fortified recipe book; Lakeland Dairies Fortification Focus: Festive Tipples. Available as a free resource for care homes, the cocktail recipe book is packed with delicious alcoholic and non-alcoholic Festive Tipple recipes.
The fortified drinks have been carefully crafted by experts who loved the challenge to make them high in protein and big on taste! 
Developed by Lakeland Dairies along with registered dietitian Rachael Masters and acclaimed care home chef, Preston Walker, it's the perfect tool to create a fabulous and fortified festive cocktail party this season. It also includes activity resources created in conjunction with wellbeing experts NAPA.
Lakeland Dairies' 100% Dairy Skimmed Milk Powder is available through wholesalers in a 2kg pack. The fortification guide is available and free to download from Lakeland Dairies' website.