1st Aug 2022 - 04:00
Image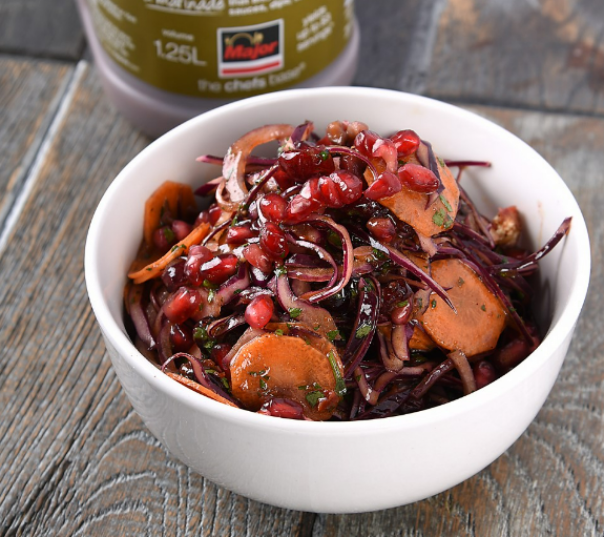 Abstract
Caterers can now offer a true taste of North Africa across menus using the Moroccan Mari Base from Major – 'a real one pot wonder' with hundreds of uses.
With its warm, aromatic flavour profile rich in a fusion of spices, customers will be quickly transported to the souks of Agadir. Suitable for use at any stage of the cooking process, in both hot and cold dishes, caterers will benefit from the great flexibility of the easy-to-use Moroccan Mari Base and use it to create a wide range dishes.
Paul Saunders, marketing manager at Major, said: "At Major, we're passionate about flavour; and we're invested in helping operators deliver a stand-out menu which encapsulates authentic tastes from around the world.
"Morocco and North Africa are known for their rich flavours and aromas, making their cuisine a popular choice for more and more consumers. From tagines to tangy tabbouleh, caterers can use our Moroccan Mari Base to create a plethora of food choices – from mains, to grab and go lunch boxes; starters and snacks.
"The flavour profile features the distinct, exotic flavours of the diverse region; combining the heat of North Africa with desert fruits, to deliver an authentic taste. It's a great base from which to create a varied, inspiring menu – something which will really help operators set themselves apart from their competition."
Available in 1.25 litre pots, the Moroccan Mari Base is gluten and nut free, free of artificial additives, colours and preservatives as well as being suitable for vegetarians.