26th Jul 2021 - 09:12
Image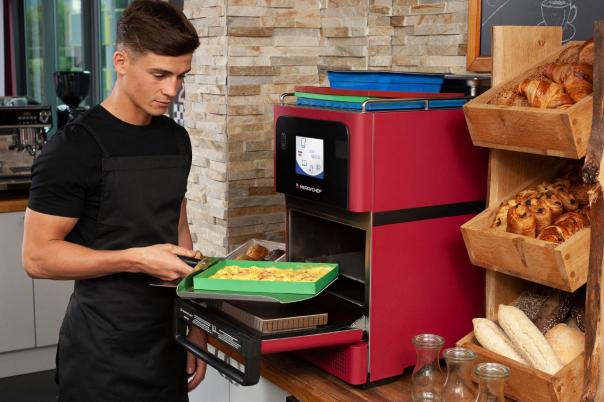 Abstract
High-speed oven manufacturer Merrychef has launched an upgraded version of their flagship model- the Merrychef eikon e2s.
The 'new and improved' eikon e2s increases the absorption of grease and odours from food by 10% while further upgrades see impact and temperature resistant accessories and cavity mounts.
Merrychef has also introduced a new and improved door design which provides a firmer closure, ensuring no bounce back and market leading reliability, even with constant use.
Steve Hemsil, sales director at Welbilt UK, said: "Our Merrychef eikon e2s, has, and continues to be our best-selling Merrychef model in the UK thanks to its many stand-out USP's such as a performance of up to 20x faster than a conventional oven, and an industry leading small cavity (12" x 12") to oven width 14" ratio.
"Now with the new, upgraded version of the Merrychef eikon e2s, operators can reap these unbeatable benefits plus a whole host more which largely revolve around equipment longevity – a factor which we believe to be key."
The latest version of the Merrychef eikon e2s is available in standard (1000W) or high (2000W) microwave power, with trend and classic design options available.
For more information, visit: www.merrychef.com.