9th Oct 2023 - 08:46
Image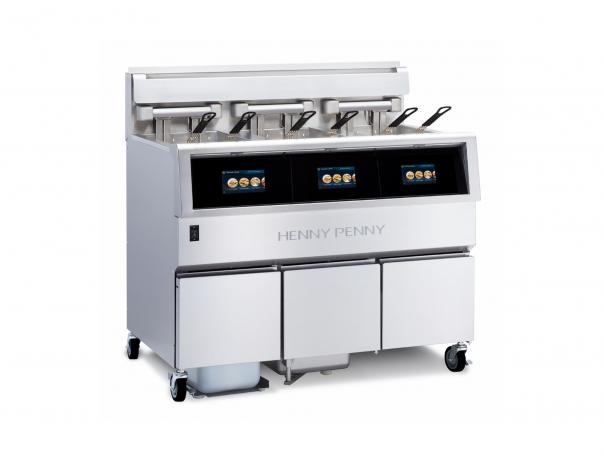 Abstract
Exclusively available in the UK from Jestic, the all-new Henny Penny F5 fryer is simple, fast, and clean and all whilst delivering 'best-in-class performance' in the heat of a busy kitchen.
The Henny Penny F5 is a powerful low oil volume fryer that is specifically designed so that any member of the kitchen team can operate it.
Controlled from a 4mm thick, recessed seven-inch 'kitchen-proof' touchscreen display, the F5 can be pre-programmed with a wide range of core menus and food items ensuring 'perfect' cooking every time.
Programmable with a full menu and featuring clear icons alongside a series of comprehensive built-in guides, the operating system makes it simple to operate and speeds up preparation and service across your menu.
The F5's specially designed smaller fry vat means that up to 40% less oil is used whilst delivering the same quality, consistency and volume of cooking.
Michael Eyre, Jestic product director, said: "We appreciate that operators are facing more challenges than almost ever before in their daily business, and we want to supply equipment which genuinely improves life in the kitchen.
"The F5 from Henny Penny is truly the cutting edge of frying technology that makes life easier and better back of house. From improved frying performance to oil reduction and ease of clean down, the F5 will truly revolutionise your daily service, and help you retain customers."