14th Sep 2020 - 09:46
Image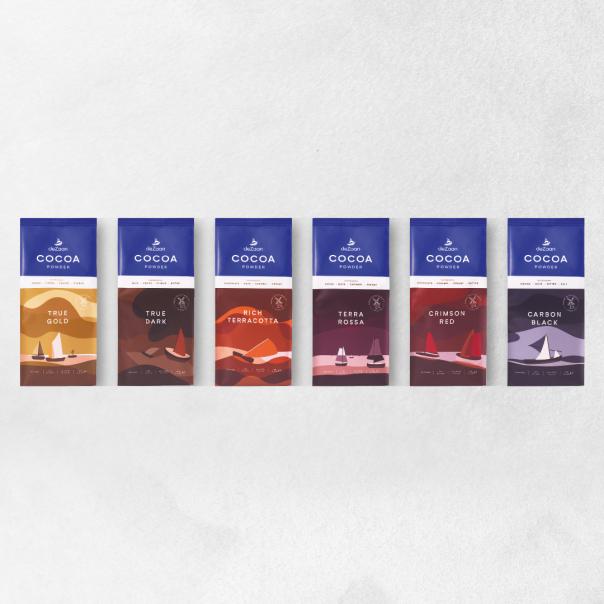 Abstract
Olam Cocoa has introduced a premium cocoa powder range from deZaan, which it says will help professionals 'take their creations to the next level'.
The range includes six individual cocoa powders, each with their own flavour and colour profile, from mild and fruity, to velvety and rich flavours and a colour palette ranging from Crimson Red to True Dark and Carbon Black.
Simon Brayn-Smith, vice president of Olam Cocoa for Professionals says: "deZaan cocoa is for the taste obsessed. We know that taste is the most important factor for chefs (70%) when choosing a cocoa brand.
"There is now a specific range that meets the needs of professionals who want greater control over the flavour and colour of their final creations. Cocoa is a core ingredient and it's time to rethink it. deZaan cocoa will open up a whole world of creativity and the only limit is your imagination.
"These cocoas allow chefs, bakers and pâtissiers to go beyond the limits of working with their current cocoa ingredients for the very first time and to really get creative with how cocoa can be used.
"Each deZaan cocoa offers its own unique profile, and can be paired with a variety of sweet, savoury, citrus, fruit, as well as sour flavours. Classic or favourite recipes can be easily updated to reflect seasonal ingredients or given a contemporary twist by echoing the latest food flavour trends."
He said the powders had a wide range of applications including bakery, desserts, confections, patisserie, ice cream and sauces, as well as hot and cold drinks.
The new range is sourced through Cocoa Compass, Olam Cocoa's sustainability ambition for the future of the cocoa sector. Cocoa Compass aims to support smallholder farmers, their families and communities, and the environment and makes a commitment to help farmers achieve a living income, eliminate child labour and protect forests through a net increase in tree carbon stock, all by 2030.