1st Jun 2020 - 10:33
Image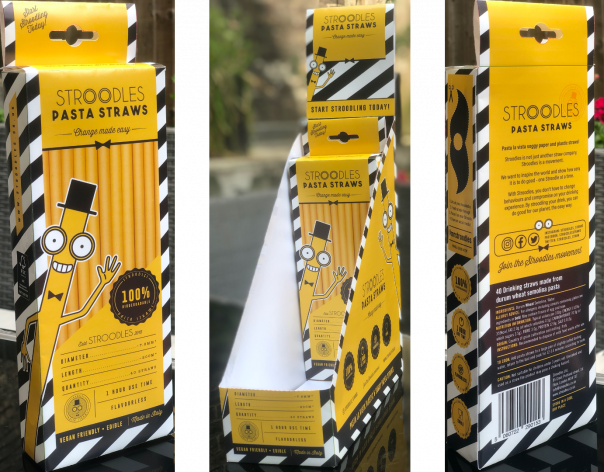 Abstract
Pasta straw company, Stroodles, has been launched to provide an environmentally friendly solution to the single-use plastic crisis and rise of greenwashing from the paper straw industry.
In comparison to soggy paper and plastic straws, Stroodles are an improvement as they provide greater durability, are flavourless, vegan, 100% biodegradable and are edible raw or cooked after use.
Founder Maxim Gelmann says that a core principle for Stroodles was a 'drink-easy' ethos, meaning drinkers don't have to change behaviour or compromise on drinking experience to do better for the environment.
He says: "While we're a very logical and effortless solution to the plastic problem, Stroodles is not just a straw company.
"Our driving goal is to become a vehicle for change and we hope that Stroodles can act as an enabler, subtly inspiring people to question how they consume everyday items.
"We hope these incremental changes will lead to a ripple effect and create a greater shift in behaviour, one Stroodle at a time."
Stroodles caters to both the on-trade and direct consumers, and now offers a 20cm version available to purchase online and in-store.
The concept of conscious consumerism also extends to Stroodles' business model and operation as a share of each sale is donated to local charities. For the hospitality industry, Stroodles are also available in bulk orders of 775 per pack.
www.stroodles.co.uk