9th Jun 2021 - 11:59
Image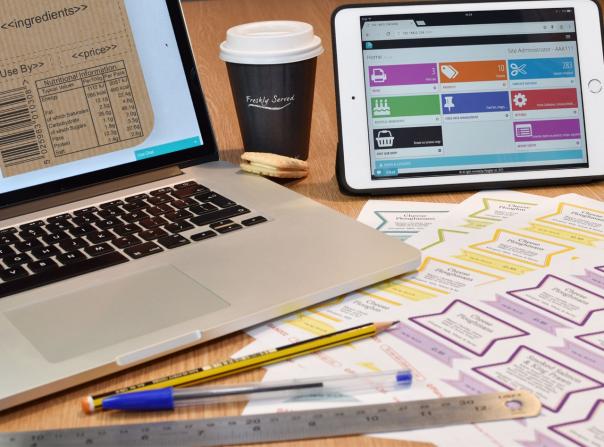 Abstract
Caterers can now add nutri data from 140 wholesalers and 42,000 branded products directly into their own food labelling.
Expert labelling and packaging provider Planglow has teamed up with food data specialist Erudus offering caterers direct access to thousands of branded products which may then be added directly to the caterers own food and drink labelling.
This includes data sets from 140 national and regional wholesalers as well as the full ingredient declarations for 42,000 branded products from 800 manufacturers.
Planglow's national account director Neil Steadman commented: "With Erudus' support we've been able to complement the existing capabilities of our own food labelling software to create an enhanced labelling solution for caterers using branded products in their food to go items.
"Our ethos's are very similar and we are delighted to have partnered with a company whose trusted data expertise so ably supports our own."
This new feature is available through Planglow's multi-award-winning labelling app LabelLogic Live. The quick and easy-to-use software allows users to create and print their own food labelling online using any internet-connected device and a standard office / home printer.
LabelLogic Live ensures legally compliant labelling for its users including the UK Food Information Amendment (also known as Natasha's Law) which comes into effect on the 1st of October 2021.
Erudus chief operating officer Jon Shayler, added: "Planglow do great work, and I'm excited about the gains our mutual customers are going to enjoy as a result of their partnership with Erudus.
"Planglow's LabelLogic Live label printing is the crucial kind of solution that's going to help caterers adapt to the upcoming Natasha's Law, and the forward thinking of integrating it with our data pool means caterers can benefit from multiple efficiencies and benefits that will ultimately be passed on to their customers. Welcome to the Erudus fold, Planglow."
Leading Devon-based college Petroc is one customer to already benefit from the integration. Catering support administrator Paula Young said: "It's really easy to use. For example, if I was building a sandwich product (in the software) - I select the code for the bread, the code for the butter, and the code for the filling - it's as easy as that - and I know it'll be correct. At the end of the day, it gives me peace of mind and that's what this is really about."
How Does It Work?
Through LabelLogic Live, caterers can already create and print their own branded food labels - including basic product information, right through to barcodes, Q.U.I.D.S, nutritional data, Reference Intakes and allergen information.
However, by integrating the Erudus' database with LabelLogic Live, this now encompasses the full ingredient declarations and nutritional breakdowns of thousands of branded products - as well as offering direct access to the data sets of 140 wholesalers.
Planglow's Steadman explained: "For caterers working with a regional or national wholesaler, the integration offers a direct route for automatically adding ingredients purchased from the wholesaler to their own food and drink products.
"So it's a case of simply typing in the product code as opposed to manually inputting data from a spec sheet, which then provides users with accurate product information that's always up to date.
"Meanwhile, in the case of foodservice providers who might not necessarily purchase from a wholesaler but who use a lot of branded ingredients, that caterer is now able to access a full ingredient declaration and nutritional breakdown of say a specific mayonnaise and incorporate that information into their own labelling."
How Can Caterers Start Using LabelLogic Live?
LabelLogic Live is accessible via any internet connected device (laptop, mobile phone, computer etc). It prints labels using a standard home / office printer and is offered on a subscription basis with flexible payment options available.
LabelLogic Live offers seamless data management as it can be integrated with a range of recipe management software programs allowing users to automatically sync recipes, ingredients and other data. Erudus integrations are available on request, please visit labellogiclive.com for further information.
For more information regarding Erudus, please visit here.