6th Nov 2023 - 13:31
Image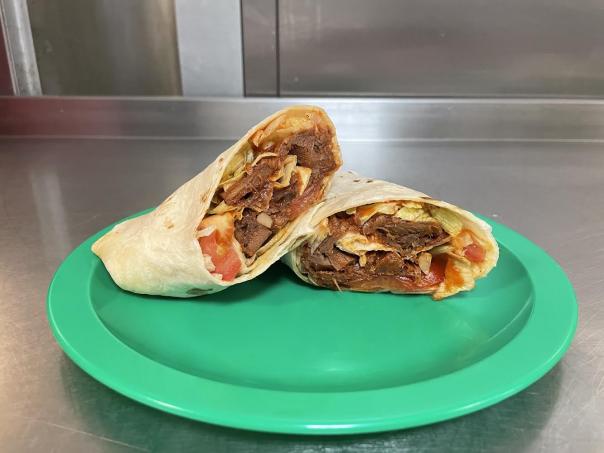 Abstract
Andrea Moore from Waltham Forest Schools Catering has shared a sweet & spicy jackfruit wraps recipes for school caterers to try.
She won the Unsung Hero accolade at the 2022 Public Sector Catering Awards. Andrea recently appeared in the news for 'revolutionising' school meals by introducing allergen free days and plant-based only options at Waltham Forest schools.
Sweet & spicy jackfruit wraps recipe (five portions)
Ingredients:
Olive oil, 20ml
Onions, red 500g
Naked Pouched Jackfruit 600g
Garlic clove x2
Smoked paprika, 5g
Ground cumin, 5g
Ground black pepper 2g
Tomato paste, 5g
Treacle 5g
Tap water, 100ml 
Vegetable bullion 5g
6 inch tortilla wraps, x5
Method:
1. Heat the oil in a pan and fry, sliced onions for 5 to 10 minutes, until softened and brown at the edges.
2. When the onions have caramelised, add the crushed garlic, smoked paprika, Cumin black pepper, and tomato paste, fry for one minute stirring.
3. Add the jackfruit, treacle, and vegetable stock. Stir to combine then simmer for 20 minutes.
4. When the sauce has reduced and thickened, remove from the heat. Taste and season.
5. Serve immediately in a wrap with salad.