15th Jul 2021 - 05:00
Image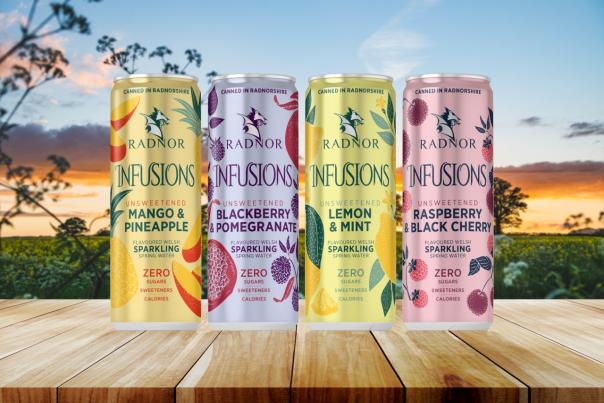 Abstract
Infusions, the new flavoured sparking water brand from Radnor, has launched two new flavours blackberry & pomegranate and mango & pineapple.
The drinks are sugar, sweetener and preservative free and come in a recyclable can. Infusions come in two other flavours lemon & mint and raspberry & black cherry.
William Watkins, managing director of Radnor, said: "We crafted Infusions to target a consumer looking to drink something other than plain water but who didn't want the additives and calories that come with many sparkling drinks.
"With Infusions, our customers have a drink that they can enjoy as many times a day as they like without worrying about additives and sugar."