15th Jul 2020 - 08:45
Image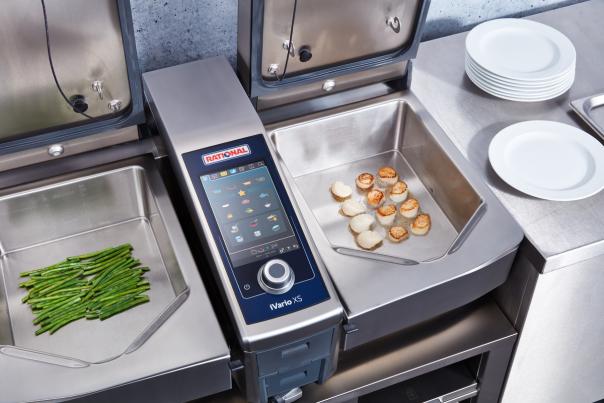 Abstract
Rational's new iVario 2-XS two-pan cooking system works with contact heat and takes on routine tasks is extremely productive even in small spaces.
Its intelligent energy management system regulates heat over the entire surface and has sufficient reserve capacity to sear 4.5kg of casserole meat in 6 min 30 secs, including the preheating phase.
The cooking intelligence iCookingSuite detects the condition and size of the food and regulates the cooking path so that you only need to intervene if the cooking system calls.
It consists of two pans each with a 2/3 GN (gastronorm) base surface and a 17-litre capacity. The unit comes with a full package of accessories.
"Boiling, pan-frying and deep-frying on a small surface, powerful, precise and flexible, that was our objective in the development of the iVario 2-XS," explains Simon Lohse, managing director of Rational UK.
"For businesses with small kitchens on a limited budget that want to serve high quality results that their customers require, the iVario intelligent technology will provide a solution."
The small unit with iVarioBoost heats up to 200°C in less than two minutes and the two pans can be heated differently. In addition to the operating modes for meat, fish, poultry or side dishes, the user can now select cooking methods such as frying pan or deep-fat fryer.