11th May 2020 - 16:08
Image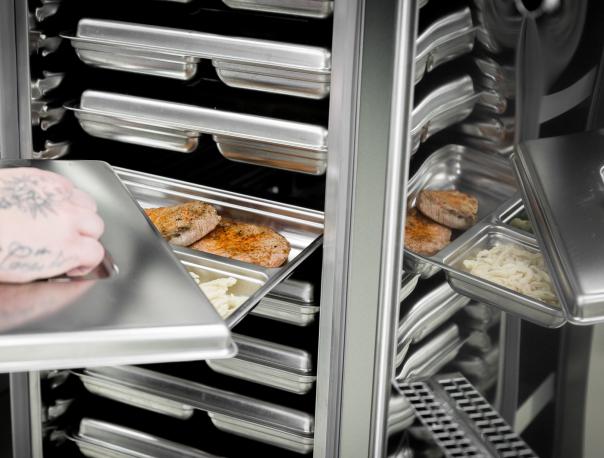 Abstract
Rieber says its new JVA Secure Meal System offers a robust, efficient, and high-quality meal delivery system for hot or ambient meals. Chilled food can also be delivered using pre-frozen eutectic plates.
The company claims that during situations such as the current Covid-19 pandemic, the JVA Secure Meal System 'provides an ideal solution for feeding those in isolation and preventing the spread of the virus'.
The system requires minimal handling or contact and each delivery trolley has a capacity of up to 40 or 60 meals.
A door element with removable heater provides digitally controllable circulating hot air, ensuring hot meals whatever the weather. Heated models have a temperature range up to a maximum of 100°C.
Different door configurations are available, for example, as a 60-meal capacity two-door trolley or with an additional central section for beverage dispense or cupboard use.
The trolley is designed to work in narrow spaces and is made of stainless steel with hinged doors that can be opened to 270°.
Drinks dispensers are also available in sizes between 8 and 24 litres, for hot or cold drinks.
The JVA meal tray that's used in the system is made from 1mm stainless steel with a lid. It has capacity of 1.25l spread across three compartments and is compatible with Thermoport GN containers to help keep food hot for as long as required.
For more information visit: www.bglrieber.co.uk