11th Oct 2021 - 05:00
Image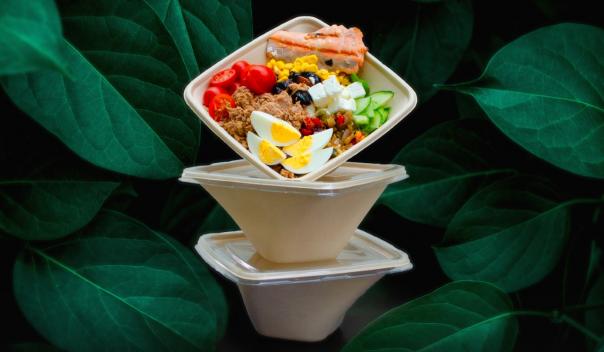 Abstract
UK-based Seal Packaging has launched Compostabowl a new sustainable and home-compostable takeaway food packaging range with distributor, Tri-Star Packaging.
Compostabowl is made from bagasse, a natural plant-derived fibre material which is renewable and would otherwise go to waste. The compact nested design saves space in the kitchen and speeds up service. The range is suitable for all types of hot and cold food, from salads, to noodles and curries.
The snug-fitting lid provides a flat surface for vital allergen labelling from Gen-Label in line with Natasha's law. The Compostabowl lid further supports the environmental credentials as it is made from 100% recycled PET (rPET) and recyclable.
Kevin Curran, director at Seal Packaging, said: "We are very excited by Compostabowl and believe it will transform the marketplace. Compostabowl is the first of many new products to come out of the Seal Packaging stable, with two more planned before the end of the year."
Heritage London sandwich bar, Birley Sandwiches was the first to use 'innovative' home compostable and sustainable Compostabowl takeaway food packaging range.
Paul Salter, managing director of Birley Sandwiches, added: "This new cutting-edge salad container will keep us at the forefront of our industry."