25th Apr 2022 - 05:00
Image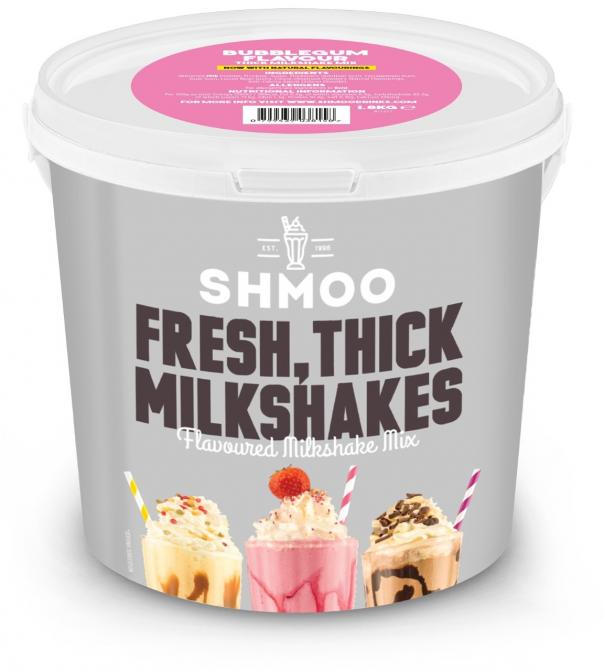 Abstract
Leading thickshake brand Shmoo has announced their latest limited edition flavour bubblegum in time for school summer menus.
Sitting alongside flavours strawberry, chocolate, vanilla and banana, mint choc chip and raspberry & white chocolate, bubblegum Shmoo boasts a sweet taste loved by children and sweet-toothed adults alike, yet without the added artificial ingredients typically associated with bubblegum flavoured food and drink products.
Karen Green, marketing manager at Aimia Foods, said: "As with each flavour within the range, Shmoo bubblegum contains no artificial colours, flavours, preservatives or sweeteners, making it a perfect option for operators that want to serve great tasting thickshakes. What's more, Shmoo bubblegum is suitable for vegetarian and gluten-free customers meaning many can enjoy this delicious new drink."
Quick and easy to create, a Shmoo Bubblegum shake can also be whipped up in under a minute from start to finish. To begin, simply add a scoop of Bubblegum Shmoo into a branded cup, pour milk to the line and mix using the unique Shmoo in-cup mixer.
The mix will double in size and create the perfect thickshake consistently every time, providing a cost-effective milkshake concept, perfect for the summer months and beyond.