3rd Feb 2020 - 12:25
Image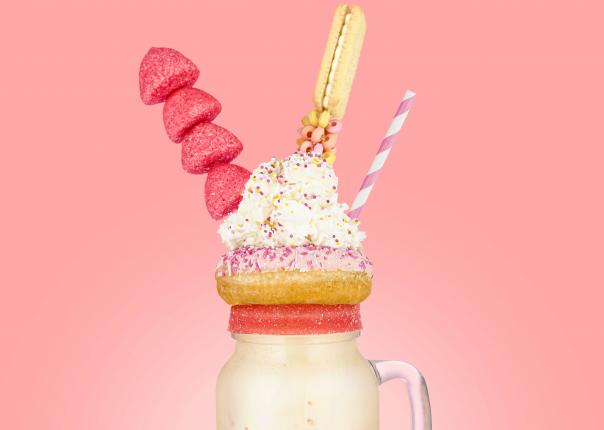 Abstract
Thickshake brand Shmoo has added a new flavour to the mix with the introduction of the raspberry white chocolate freak shake.
Shmoo are capitalising on the 'booming' pink drink trend with the launch of the new flavour. The thick shakes are low in fat, artificial-free and suitable for vegetarian. 
Karen Green, marketing manager at Aimia Foods, said: "Not only does Shmoo's raspberry white chocolate thickshake taste amazing, but when blended to instruction and styled by a caterer with a sophisticated eye, this delicious new flavour can be easily transformed into a pretty and pink masterpiece which is worthy of further fuelling the thriving pink-drink trend. 
"To create an on-trend raspberry white chocolate freak shake for example, caterers simply need to stack their Shmoo thickshake with complimentary pink and white toppings such as whipped cream, raspberries, sweets and hundreds and thousands."
To make the raspberry and white chocolate Shmoo milkshake, add a scoop of the milkshake mix into a branded cup, pour milk to the line and mix it. Visit: www.aimiafoods.com for more information.