1st Jun 2012 - 00:00
Image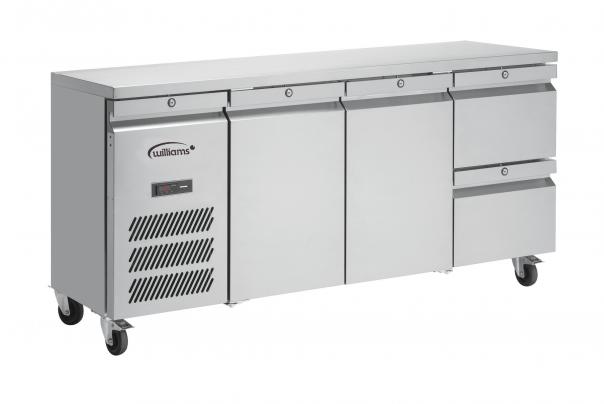 Abstract
Williams Refrigeration has launched a new slimline version of its popular range of Jade gastronorm counters, with established features, but slimmed down to a depth of just 500mm, making it ideal for tight spaces.
Coming in two- and three-door versions, it is the first model in its range to be fitted with new energy-efficient compressors, offering improved heat exchange, a reduced risk of refrigerant leakage and will save you on average up to £100 a year on energy bills, compared to standard units.

The new counters have many more energy-saving features, including CoolSmart controllers, which only run when required, monitoring the fan, defrost, compressor and probe, while alerting users to potential problems and ensuring that the critical storage temperature is not compromised.