9th Sep 2021 - 10:04
Image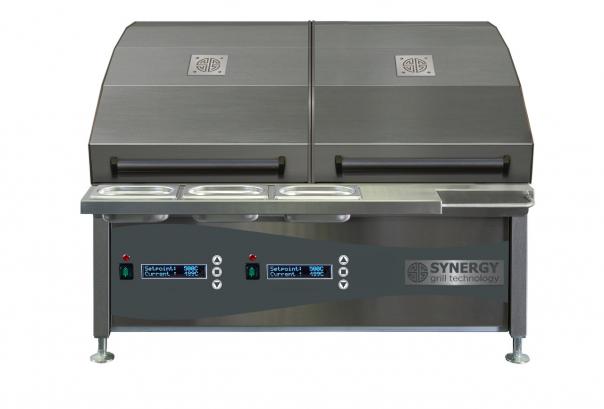 Abstract
Synergy Grill Technology has been awarded with The Craft Guild of Chefs 'approved product' accreditation for their range of grills after each one was tested by a panel of highly ranked chefs.
The certification was awarded to Synergy's original Trilogy grill, the best-of-both chargrill oven, CharGo, and their newly launched electric grill, the eGrill, all of which received a 'Grade A' rating for their outstanding performance.
Justin Cadbury, chairman of Synergy Grill Technology, said: "Our revolutionary patented technology provides chefs with faster cooking times, less energy consumption, carbon footprint reduction and, of course, money savings.
"We are delighted and proud of our achievement to develop a product range that receives such high level of praise by our peers, and we thank the Guild for their continued support."
The Craft Guild of Chefs Product Endorsement Programme enables business partners of the Craft Guild to test products within their portfolios using high level chefs from across all sectors of the hospitality industry.
Andrew Green, chief executive of The Craft Guild of Chefs, added: "We mark equipment on a range of criteria dependant on their usage. For cooking equipment such as Synergy grills, quality of food, ease of cleaning and crucially, sustainability credentials are all very much part of our assessment.
"We are pleased to be able to recommend Synergy Grill Technology to other industry professionals and we wish the Synergy team every success with the range as well with further expansion of their product ranges in the future."