12th Jul 2021 - 05:00
Image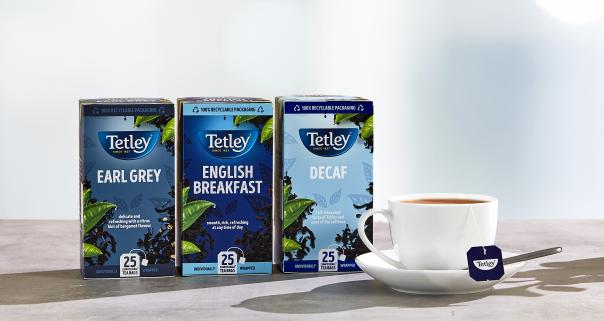 Abstract
Tetley, 'the nation's favourite tea brand', has announced the launch of its 'new and improved' enveloped tea range now available in 100% recyclable packaging.
The revived range is available in ten specially selected blends including English Breakfast, Earl Grey and Decaf. Deloitte Research indicated that 42% of consumers are actively choosing brands due to their environmental values.
Michelle Jee, senior brand manager Out of Home, Tetley commented: "At Tetley, we are thrilled to launch this new flavoursome envelope range to the OOH market and to provide operators with a fresh and reviving tea offering to get their customers excited.
"Our new and improved envelope range has been created with operator and consumer needs in mind. Further to a successful launch in the retail sector, we're delighted to bring to market a fully sustainable, recyclable solution, which is bursting with flavour to offer your customers a reviving 'me moment' out of home."
Explore the full Tetley Out of Home range at www.tetleyfoodservice.co.uk.