3rd Feb 2021 - 05:00
Image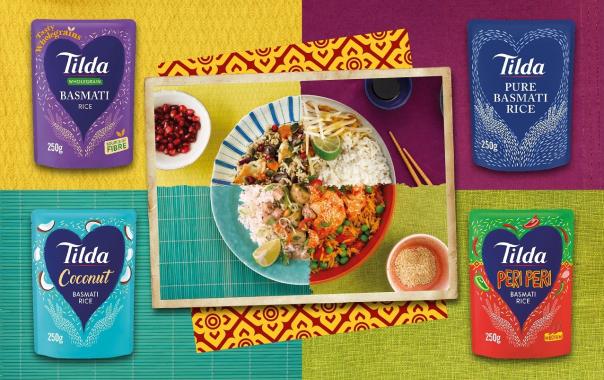 Abstract
Tilda Foodservice has launched a new steamed rice range to help chefs and caterers offer the nation rice meals whilst staying Covid safe.
The convenient and microwaveable pouches are now available in foodservice to help operators provide rice dishes with 'maximum flavour' but minimum contact.
The range includes:
Tilda Pure Basmati Rice

Wholegrain Basmati  

Peri Peri Basmati

Coconut Basmati Rice
The 250g packs can be microwaved in two minutes- all with minimum handling and no waste. The range is also 100% gluten free and suitable for vegans.  
Annette Coggins, head of foodservice at Tilda UK said: "In a time when hygiene and minimum contact is so important, these pouches are the safest and tastiest rice solution for chefs and caterers to use.
"The nutritional benefits that come from each grain is astounding and the Steamed Rice Range houses all these fantastic values, as well as the quality and flavour that has made Tilda rice a chef favourite and household name."