12th Feb 2020 - 10:28
Image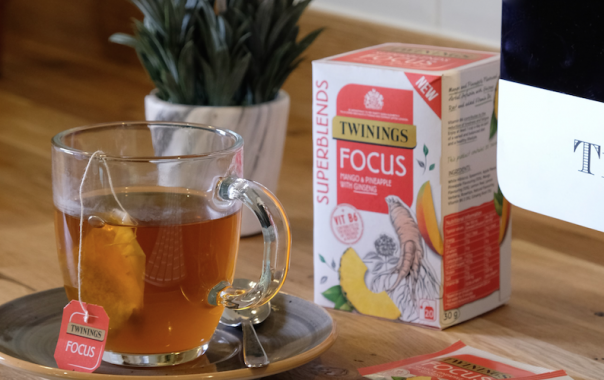 Abstract
To meet the growing demand of health and wellbeing teas Twinings has launched its Superblends range to the hospitality sector.
The UK remains a nation of tea drinkers, as there are 165 million cups of tea consumed everyday in comparison to 90 million cups of coffee. National Tea Day is set to take place on 21 April 2020. 
The Superblends range includes four green teas and infusions:
FOCUS: mango and pineapple fruit tea with added vitamin B6 to help fight fatigue.  
DIGEST: rooibos tea base with apple, baobab and spearmint to support normal digestion. 
GLOW: a fruity green tea with strawberry, cucumber and aloe vera. 
SLEEP: received a one star Good Taste Award- contains spiced apple, vanilla and camomile with passionflowers.  
Claire Fluen, shopper marketing executive at Twinings Foodservice, said: "Tea has the opportunity to grow further to meet the consumer health need and 24% of consumers are planning to increase their tea consumption as a result of a keener focus on their health & wellbeing. 
"Younger consumers are entering the tea category via green & infusions because of the associated health benefits and a brand such as Twinings brings credibility, accessibility and mass appeal for those wanting to showcase their range of teas in their venue."