28th Sep 2023 - 04:00
Image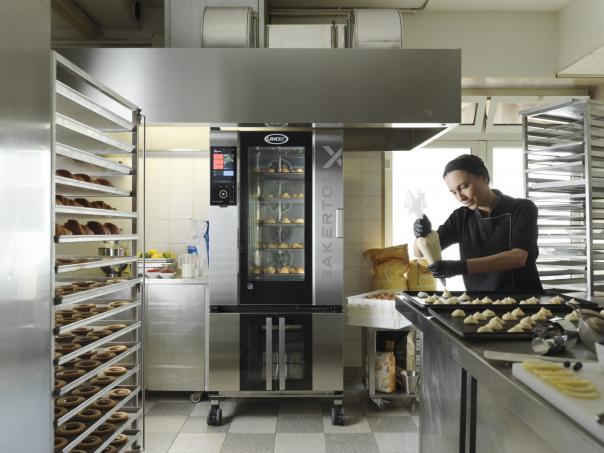 Abstract
Featuring two unique models, CHEFTOP-X and BAKERTOP-X, X-Generation is the result of a project that lasted more than three years and combined the expertise of over 50 dedicated engineers, physicists, chemists and chefs.
The Italian-based manufacturer considers this new generation of ovens to set a new standard in terms of both performance and user-machine interaction in a professional kitchen. These latest ovens feature Digital.ID, for a fast, intuitive and fully customisable interface, complete with hyper-connectivity enhanced with artificial intelligence.
CHEFTOP-X is the 'perfect' oven for use in foodservice, while BAKERTOP-X is devised specifically for the needs of bakeries and pastry shops. The new X-Generation combi ovens from Unox are designed with the goal of minimising their environmental impact, both during production and particularly when in use.
Equipped with state-of-the-art Digital.ID technology, the ovens come with 'HEY.Unox', enabling chefs to operate the oven with their voice.
Scott Duncan, managing director of Unox UK, commented: "Innovation runs to the very heart of our business. From striving to develop commercial cooking equipment with energy efficiency and sustainability at its core, to technology that supports operators, drives consistency and delivers precision time and time again.
"CHEFTOP-X and BAKERTOP-X really are the next generation in professional cooking. Ovens that understand the way a chef speaks, in whatever language and can learn how and when they are used to drive efficiency and consistency in the kitchen. Operators can log into any connected Unox Digital ID enabled oven, anywhere in the world to instantly see their own customised layout including language, buttons, menus and favourite recipes."