28th Jul 2021 - 11:53
Image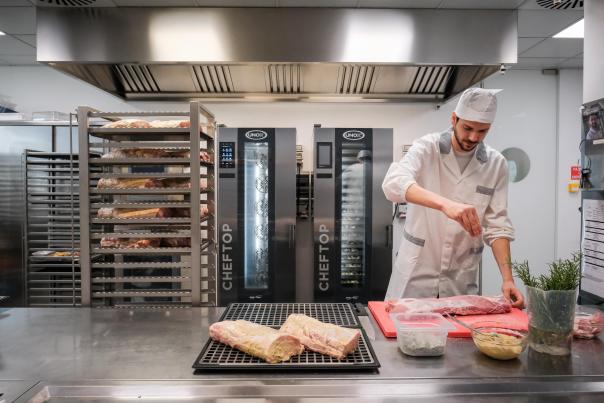 Abstract
Unox has unveiled the new CHEFTOP MIND.MAPS BIG COMPACT PLUS, a high-performance trolly combi oven that offers maximum performance with a width of just 650mm.
Suitable for compact kitchen spaces across any sector, the BIG COMPACT PLUS gives chefs the opportunity to maximise performance - and profit - in smaller spaces.
Key features include MIND.Maps™ technology for Data Driven Cooking, giving chefs access to a wealth of information at their fingertips to help improve productivity and efficiency, enhance safety and transparency, optimise water and energy efficiency, and even eliminate waste to maximise profits.
The unique AIR.Maxi™ technology guarantees intense and uniform air flow on each tray, reducing cooking times and maximising productivity with consistent results every time.
Capable of going from 30˚C to 300˚C in just 270 seconds, the BIG COMPACT PLUS also uses UNOX's STEAM.Maxi technology for rapid steam saturation with full and partial loads.
Scott Duncan, managing director at UNOX UK, commented: "This oven has been built for durability and performance in challenging modern kitchens. Every single component has been designed to offer maximum reliability in the smallest possible space; from the space-frame chassis and marine-grade, stainless steel cooking chamber, to the new door with integrated control panel.
"Our continued commitment to product innovation is based on helping chefs to overcome everyday challenges in their kitchen. The BIG COMPACT PLUS is another demonstration of that commitment – offering high-volume, uniform cooking with consistent results and guaranteed reliability, all from a smaller footprint.
"With chefs looking for more capacity, more density and more flexibility from their appliances in modern kitchen spaces, this new oven provides a trusted solution that can help maximise profits."