20th Mar 2020 - 05:00
Image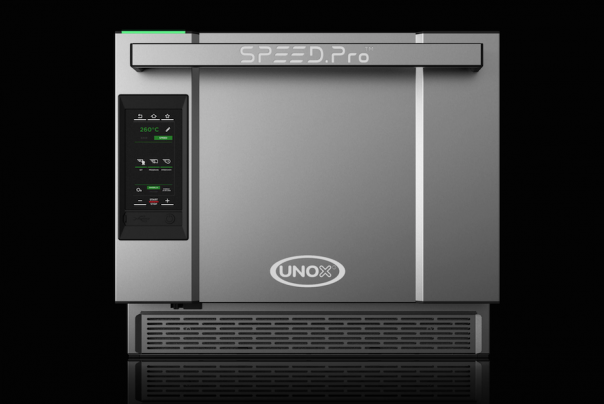 Abstract
Unox UK will be exhibiting at The Commercial Kitchen Show (stand H3) showcasing its range of kitchen equipment for chefs and bakers.
The Unox range includes combi ovens, pastry ovens and more. The Bakerlux Speed.Pro is being billed as the 'world's first ever baking speed oven'. 
The Commercial Kitchen Show will take place on 14-15 July 2020 at ExCeL London. 
The Bakerlux Speed.Pro is designed to save space, combining both convection and high-speed ovens. It accelerates cooking times by combining 'intense' ventilation and microwaves. 
The unit offers a choice of bake mode for baking frozen items or the oven can be used to heat and toast food. 
Other Unox equipment include: 
Evereo: works to produce dishes with the quality of slow-cooked food but without the long wait for customers.
CHEFTOP MIND.maps™ Big: the combi oven offers 'intuitive cooking' and a 'high quality' build. 
Unox DDC: Gives chefs the ability to collect data, process information and produce daily reports. 
Bakertop range: Designed to ensure uniform baking and 'enhance' the flavours of bakery or pastry products. 
For more information, visit: https://www.unox.com/en_gb/.