2nd Aug 2022 - 04:00
Image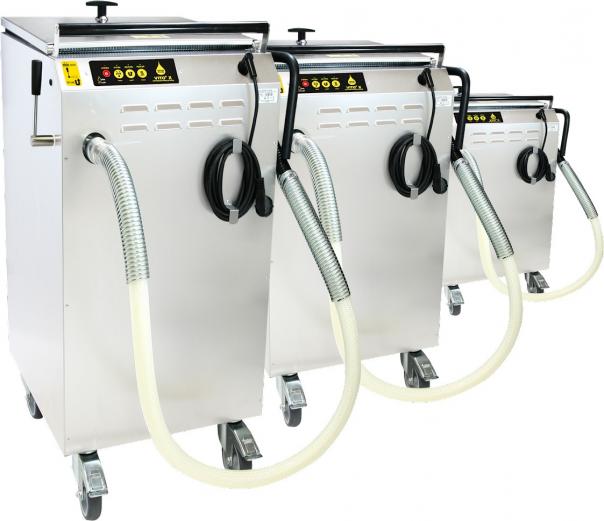 Abstract
Valentine has launched the Vito XM to reduce oil consumption by as much as 50% to combat the increasing price of oil, which has already risen by more than 140% this year alone.
One of the largest models in the Vito range, the XM combines oil filtration with simple, easy and hygienic storage and as well as being easy to transport. With a 75-litre tank and 'innovative' vacuum-filtration technology operators can quickly and safely filter their used cooking oil at a rate of up 30 litres per minute.
The Vito XM can even be used during a busy shift, maintaining the quality, clarity and colour of your cooking oil. By removing the manual filtration and cleaning process, the Vito XM can also help to reduce the labour demand in a busy professional kitchen.
Steve Elliott, sales director at Valentine & CuisinEquip, said: "At a time when cooking oil prices are rising at unprecedented levels and operators are striving to deliver sustainable practices across their business, providing a solution that can reduce a kitchen's oil consumption by as much as 50% is sure to make a huge difference.
"Designed for large sites and those with a high footfall, the unit is portable, uses a standard 240v connection and can filter as much as 30 litres of oil at temperatures of up to 200°c per minute. The unit is even capable of pumping the clean, clear and freshly filtered oil back into the vat to eliminate any contact with hot oil."