2nd Dec 2021 - 05:00
Image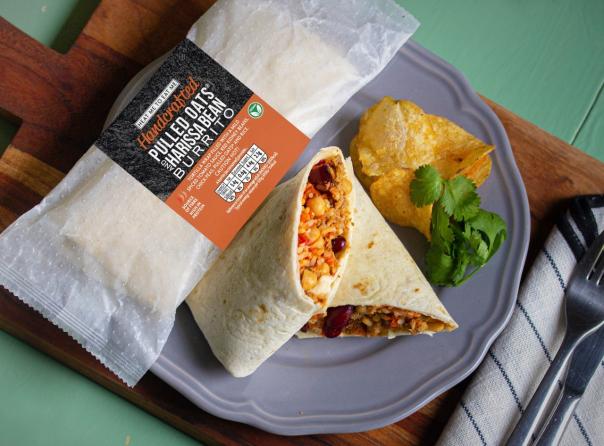 Abstract
Invisible Chef, a family-owned award-winning food producer, has launched a new vegan burrito designed to meet demands for more plant-based food in workplaces as well as helping caterers to tackle labour, waste and allergen challenges.
Launching ahead of Veganuary, the tortilla wrap is hand filled with pulled oats cooked in a spiced harissa sauce with kidney beans, black beans and tomatoes. It has been developed as part of an existing range of hand-held products in the company's portfolio.  
The burrito is frozen and cook-in-pack, which requires little labour resource, offers hygiene benefits through less manual-handling of ingredients and enables caterers to reduce waste by knowing exactly how much product to use.   
Prepared in a factory that is BRC AA+ accredited, the products are safe from allergen cross-contamination, offering consumers comfort of knowing exactly what ingredients are being used in the burrito, satisfying Natasha's law regulations.  
Jason Coyle, founder of Invisible Chef which is part of Mr Crumb, said: "Not only is it timely as January is often a time where people review their diets ahead of the new year, but it's also a really viable solution for some many of the challenges the sector is going through at the moment.   
"We know that labour and waste and two of the main issues at the forefront of caterers minds at the moment. We hope our product can help to alleviate some of these pressures as we work our way towards the recovery in 2022."