5th Jun 2020 - 14:46
Image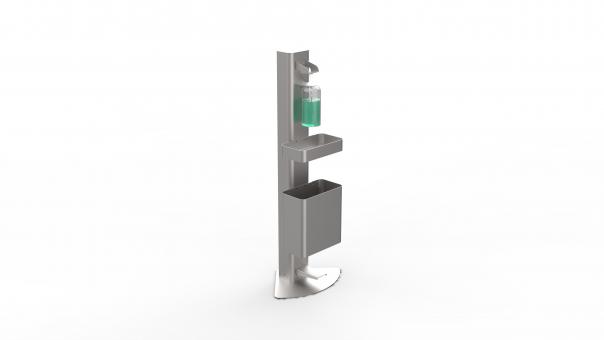 Abstract
With the Government starting to lift lockdown restrictions, catering operators need to consider how they can make their premises Covid-19 compliant to ensure the safety of both customers and staff.
Maintaining the highest possible levels of hand hygiene to prevent the transmission of Covid-19 remains central to Government advice - and the new Venixlife Touchless Hygiene Station provides a stylish solution for the hands-free dispensing of sanitising gel, according to Steve Morris, sales director at Jestic Foodservice Solutions.
"It combines contemporary Italian design and durable stainless steel construction, dispensing hand sanitiser gel by the use of an adjustable foot pedal, avoiding any surface contact with your hands," he says.
"It is compact, robust, easy to clean and the stylish design means it can be placed in any environment, including entrances, front of house or wherever hand sanitisation is required.
"The ergonomic design includes a height adjustable plate to hold any size of sanitiser bottle and the hands-free operation will reassure business owners, customers and staff alike."
He adds that Venixlife touchless system can be configured to suit an operator's precise needs with a range of accessories available including: a stainless steel information board, glove and mask box, roller and spray holder and waste basket. Customised colours and laser engraving are also available on request.