23rd Aug 2021 - 05:00
Image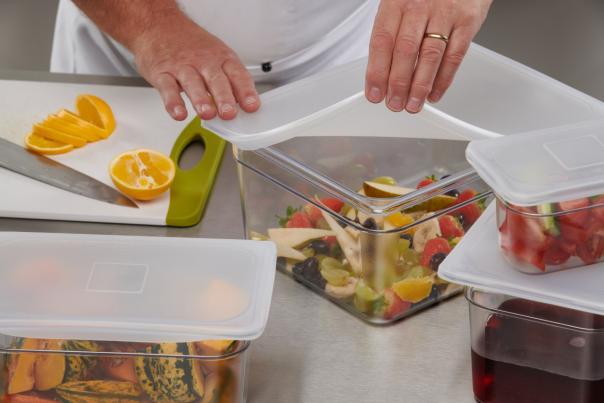 Abstract
Wrapmaster has launched a sustainable silicone lid range specifically for professional chefs.
Flexsil-Lid is a range of gastronorm-friendly reusable lids with a patented lip-lock design. Use of the range will cut back on any costly food waste, but that's not their only benefit.
Invented by Australian Chef, Albert David, the lip-lock design ensures an air-tight seal with no leakage. Boasting long-term durability and flexibility, the silicone lids are microwave, freezer and oven safe.
Flexsil-Lid by Wrapmaster represents an exciting opportunity for operators to achieve a more cost-effective way of working, helping to reduce food waste with reusable lids for most international sizes of gastronorm trays used in professional kitchens.
Flexsil-Lid by Wrapmaster is certified by the NSF, made from food grade silicone and is 100% safe and hygienic. The range can be disinfected and cleaned in a commercial dishwasher, which will come as good news to all in the foodservice market at a time when cleanliness and hygiene are of utmost importance.