18th May 2020 - 11:32
Image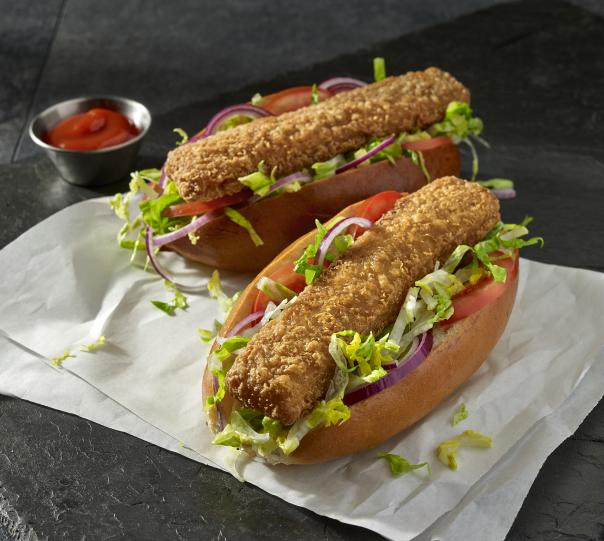 Abstract
Fish Fingers remain a firm favourite with diners of all ages, but whether you serve them in a sandwich, a bun, or simply on their own, it is very rare that one is ever enough.
Now Young's Foodservice has introduced a range of Jumbo options ('Jumbo Breaded Cod Fish Fingers', 'Jumbo Battered Cod Fish Fingers' and 'Jumbo Battered Alaska Pollock Fish Fingers') that weigh in at more than double that of a standard fish finger, in order to provide operators with a more robust singular option.
Perfect for take-away operations or street food alternatives, the jumbo fish fingers have a greater rigidity than their smaller counterparts, thereby improving the holding time and providing superior volume for use in wraps or when used for dipping in tartare sauce or a sweet chilli dip.
As Joel Carr, Young's Foodservice development chef explains, this opens up numerous options for the foodservice operator: "We wanted to create a product that was the ideal size for operators to include on a range of menus.
"The Young's Jumbo Fish Fingers are exactly that, working perfectly as a 'go large' alternative for older children on a young person's menu, whilst also being the perfect size to use as a Fish Dog within a brioche bun to cater for the growing trend of flexitarian and meat-free diets"
They are made in Great Britain and contain MSC Certified cod or Alaska pollock that is coated in breadcrumbs or bubbly batter. Individually frozen to help minimise waste, the Jumbo Fish Fingers can be oven baked, deep fried or grilled in minutes without defrosting to provide an immediate cook to order solution.