18th Nov 2019 - 14:26
Image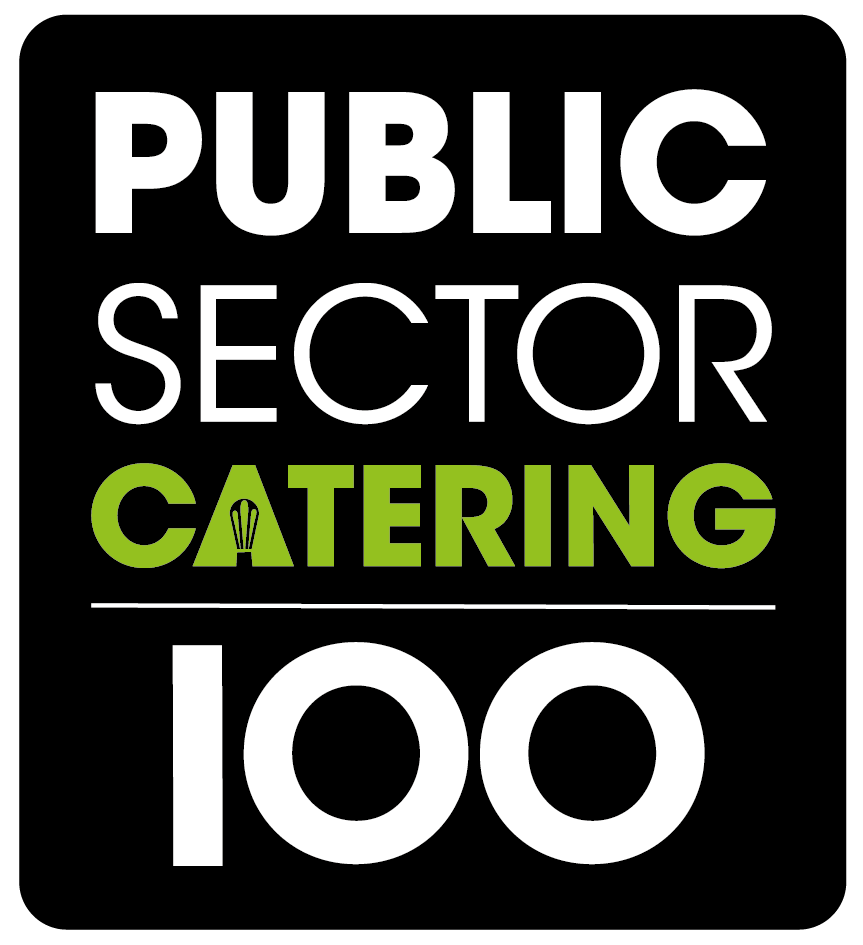 Abstract
Meet this year's leading players and influencers currently active in the UK public sector catering market – as chosen by a panel of independent judges. Report by Melissa Moody
A decade on from the very first Public Sector Most Influential (PSMI) Top 20, our 2018 list again reflects many of the major concerns of the sector.
It goes without saying that both obesity and malnutrition are still at the heart of many of the challenges that face public sector caterers.
Both conditions, and the poor health associated with them, place a heavy burden on the NHS and the sector has long contended that a more proactive attitude to eating healthily in schools, hospitals and care homes could considerably cut the cost of future health and social care.
At the same time, newer issues have begun to assume a higher priority within the industry. These include holiday hunger among schoolchildren from poorer households outside of term time, allergen awareness, food price inflation, Brexit supply worries, squeezed budgets and sustainability.
So, our list this year includes people chosen because of their high-profile involvement in addressing these challenges.
Here is the full Cost Sector Catering PSMI Top 20 list for 2018:
Michael Hales, chair of the Lead Association for Catering in Education (LACA), was vice-chair of the organisation last year and formally succeeded Tim Blowers in September.
His work has already involved National School Meal Week, the school food promotion event that celebrated its silver jubilee this year.
He has announced plans to strengthen LACA's regional groups and launched the LACA-badged Menu Checker Service for school meal providers. In his day job he is managing director of Juniper Ventures, set up by the London Borough of Newham to deliver the catering and cleaning services for its schools and civic venues.
Stewart McKenzie, chair of the Hospital Caterers Association (HCA) since 2017, has been working to gain national prominence for the association and its work on improving the catering service in hospitals.
He has been behind moves to encourage hospital caterers to take advantage of the apprenticeship levy to bring more young people into the industry.
He has also worked on plans to persuade his members to invest in training staff, particularly with an eye on succession planning as the age profile of healthcare catering managers shows an imbalance, and backed calls for mandatory vegan options on public service menus.
Matthew White, chair of The University Caterers Organisation (TUCO), and very much the public face of the organisation, was appointed in September 2016.
He recently visited Malawi to discover how TUCO donations have provided school meals, and worked with key suppliers to reduce food wastage at this year's conference by taking surplus food to local food banks.
He has been considered "instrumental" in developing TUCO's PR, communications and media strategies, and championed a joint "public sector" approach to procurement to leverage economies of scale to their advantage.
Keith Breasley is chair of the Association of Service Solutions in Scotland (ASSIST), which represents all local authority school meal providers in the country and lobbies the Scottish government on behalf of the school catering industry.
He has been working with the Scottish government in various ways on the issue of healthy eating, including meetings with the Government Health Promotion Team and working with the Food and Industry Growth Department.
Under his leadership the ASSIST FM (facilities management) conference in Glasgow this year was the biggest yet, with representation from nearly all 32 local authorities in Scotland.
Paul O'Brien is chief executive of the Association for Public Service Excellence (APSE), which offers research, advice and networking awards for excellence among its 250 local authority members, helping them support school catering services.
Under his leadership it recently launched a partnership with Independent Television News (ITN) to present a long-form current affairs-style programme to encourage "healthy, environmentally friendly and smart solutions for local communities".
Neel Radia is chair of the National Association of Care Catering (NACC), the organisation for care home caterers and community meal providers.
At the NACC's annual Training and Development Forum in Nottingham in October he unveiled its new, dedicated training academy initiative to strengthen the professional development of its members.
And in National Meals on Wheels Week (5-9 November) this year the organisation launched two new pieces of research into community meals, showing the extent to which the service has been cut and highlighting 'case study' examples of initiatives to develop it.
Sharon Hodgson MP is shadow minister of public health and chair of the All-Party Parliamentary Group (APPG) on School Food, which provides a parliamentary forum for the discussion of all things relating to food education in schools and other settings.
The APPG recently launched an Excellence in School Food Award, to recognise innovation, individual commitment and present an opportunity for "hard work" to be rewarded.
In April she was presented with the Cost Sector Catering Special Contribution Award for her continuing work championing school meals and the issue of holiday hunger.
Andy Kemp, Bidfood group sales and marketing director, is an industry networker with all the important contacts in his book. His knowledge of the sector, and the importance of Bidfood's supply contracts, is such that he is consulted by government on issues of food security and supply related to Brexit.
He has been involved again this year in promoting the wholesaler and distributor's 'Christmas Gift' campaign, now launched industry-wide, which aims to reward those in the foodservice industry who work over the festive period, giving up time with their families to feed vulnerable people instead.
Andy Jones is chair of the PS100 group, which lobbies on behalf of the public sector catering industry for measures to help improve public nutrition and combat the twin health concerns of obesity and malnutrition.
This year the PS100 teamed up with supplier YPO to present a foodservice seminar and exhibition aimed at showcasing "all things food and catering".
Regularly asked to speak on behalf of the sector, he talks to daily newspapers, radio and television on issues such as hospital meals, food cost and shortages, and Brexit.
Lindsay Graham is an independent government policy adviser on food and health, children's food campaigner, and maintains prodigious output on these topics across social media platforms.
She is also chair of the Holiday Hunger Task Force that is part of the All-Party Parliamentary Group on School Food, which is tasked with finding solutions to "the challenge of school holiday child food insecurity", more commonly known as 'holiday hunger'.
Keith Warren is director of the Catering Equipment Suppliers Association (CESA), which represents commercial kitchen equipment manufacturers and suppliers operating in the UK.
Through his CESA role he works with European colleagues in the European Federation of Catering Equipment Manufacturers (EFCEM) on the regulation, design standards and performance of equipment with the aim of promoting safety, energy efficiency and carbon emissions reduction.
The rules he helps set govern the equipment used in every public sector kitchen in the UK.
Judith Gregory, senior client officer with Cardiff Council, is also the Welsh government's free breakfast coordinator, chair of LACA Wales region, and an adviser on universal infant free school meals (UIFSM).
She is also helping to extend the scope of the School Holiday Enrichment Programme (SHEP) in Wales she helped set up, which provides meals and activities for children outside of term time.
Steve Munkley is a former chair of the Craft Guild of Chefs (CGOC) and now a vice-president who founded the guild's Graduate Awards. He is currently executive chef at the Royal Garden Hotel.
He was the director of the Salon Culinaire at the 2018 Hotelympia trade show in March, which aims to "find the future stars of hospitality" and involves entrants in more than 100 competitions.
He regularly organises the judging of the Finishing Touches salon competition at LACA's Main Event, bringing professional judging standards to bear on the cakes, biscuits and traybakes of school chefs.
Anna Taylor is executive director of independent think tank The Food Foundation, which has enjoyed a highly active year.
It has launched campaigns that focus on healthy eating, including Peas Please, which aims to bring together farmers, retailers, caterers, processors, government departments, and fast food and restaurant chains with a common goal of making it easier for everyone to eat more vegetables.
She has also led the foundation in successfully launching a spin-off Veg Power campaign that uses top people in advertising to create campaigns aimed at children.
Al Crisci is founder of The Clink, which aims to reduce the reoffending rates of prisoners by training them in the kitchen and giving practical hospitality skills to help them get work on their release.
On the Clink's management board, he works as brand and training director, helping oversee the training of more than 160 prisoners across four training restaurants, two horticulture schemes and an event catering operation.
The effectiveness of the approach to rehabilitation is borne out by a Ministry of Justice report that reports a 41% reduction in the likelihood of reoffending for those prisoners participating in the programme.
Kath Dalmeny, chief executive of Sustain, the alliance for better food and farming, has helped coordinate the organisation's children's food campaign, which aims to improve the "food environment" that children grow up in.
She recently became a commissioner for the Royal Society of Arts Food, Farming and Countryside Commission, which aims to "think afresh" about where food comes from and how farming and rural communities can be supported.
A member of the London Food Board, she has also helped establish the Sustainable Food Cities Network and instigated Sustainable Fish Cities to persuade major foodservice companies to serve only sustainable fish.
Mark Varney is director of network development at FareShare, a charity that distributes surplus food to 10,000 other charities and community groups that turn it into meals.
Working under the banner "tackling hunger, fighting food waste", the organisation redistributes 'in-date' surplus food to help feed 750,000 people very week.
In particular, the charity has developed a network of 700 school clubs that help offer breakfasts to children who would otherwise arrive hungry, late or both.
Alexia Robinson, founder of Love British Food and British Food Fortnight, is a champion of the use of British produce on menus. The two-week British Food Fortnight celebration she started in 2002 has grown to the point that this year it involved hundreds of events in schools, shops, pubs, restaurants, hospitals and communities.
Over 1,000 schools served British Food Fortnight menus thanks to backing from LACA, while hundreds of care homes signed up to celebrate British ingredients on menus thanks to support from the NACC.
And the British Food Fortnight joined forces with the NHS's celebration of its 70th birthday this year championing hospital caterers that put local, healthy, seasonal food on patient menus.
Caroline Bovey is the new chair of the British Dietetic Association (BDA), a trade union that represents the dietetic workforce, many of which work in the NHS. She recently succeeded Fiona McCullough.
She has a particular interest in the role of food in staff wellbeing, and the impact this has on employment, productivity and quality, as well as "building dietetic capacity" in communities.
The BDA has taken over the Let's Get Cooking scheme previously operated by the Children's Food Trust, which takes teams into schools to offer children hands-on lessons about food, diet and cooking a meal.
Clive Dunlop, a retired officer and formerly of the Royal Logistic Corps, is a civil servant who works for Defence Logistics in Bristol, which is responsible for the quality, supply and types of meals prepared for the armed forces.
In his role he helps formulates catering and buying policies across the Royal Navy, Army and Royal Air Force, who between them feed nearly 150,000 British service personnel every day.