20th May 2021 - 08:09
Image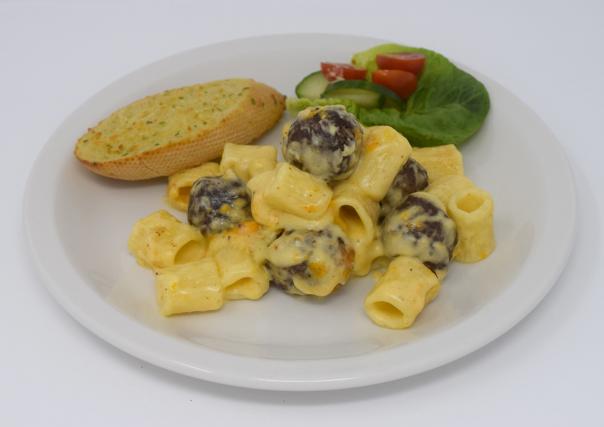 Abstract
Baked in Giant Rigatoni Pasta bound in tasty, smooth, and rich cheese sauce – served with garlic bread slice and salad.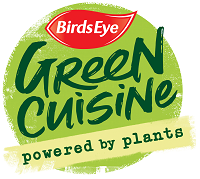 Ingredients
Green Cuisine Meat-Free Meatballs
• 500g "Short Rigatoni" Pasta – pre-blanched
To Make the Cheese Sauce
• 2 pints Milk
• 1 x crushed Garlic Clove (to infuse the milk)
• 100g Plain Flour
• 125g Butter
• 125g Red Leicester
• 125g Mature Cheddar
To top the dish;
• 75g Grated Red Leicester
• 75g Grated Mature Cheddar
Preparation method
Pre-Heat the oven to 180°C.
Place the required amount of Meat-Free Meatballs into a tray / gastro and cook for 12 minutes.
Make a classic cheese sauce with infusing the milk with a little crushed Garlic, and a white Roux with the butter and flour, finishing with the 125grm of both Red Leicester & Cheddar cheeses.
Place the cooked Rigatoni into a gastro pan and mix well with the cheese sauce, then add the Meat-Free Meatballs and mix into the sauce and pasta, carefully until the Meat-Free Meatballs are coated and evenly spaced in the tray / gastro. (NOTE – careful not to break up the Balls)
Sprinkle the 75grm batches of grated cheeses across the top of the mix and place into the hot oven for 12 minutes until the cheese is turning a light brown colour.
Serve the pasta with a small salad and a slice of garlic bread.