5th May 2021 - 12:05
Image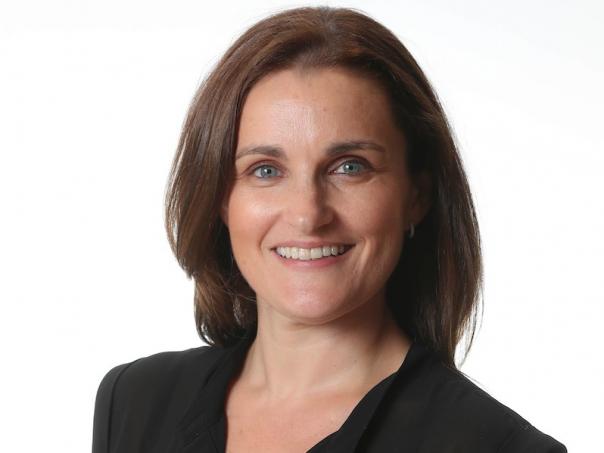 Abstract
Elbha Purcell, head of dietetics and wellness for Aramark, answers some quick-fire plant-based questions.
Q1: Why should caterers look to put more plant-based options on their menus?
Elbha: First and foremost, because it's the right thing to do. We are all becoming more aware that our global food systems are having dramatic consequences on our planet and a change to a more sustainable food system is needed more than ever.
Consumers and clients expect brands to develop and deliver vegan and vegetarian products that align with their values and stand out from the crowd, without alienating the consumer along the way.
Q2: How have you tackled this challenge?

Elbha: In January 2019, Aramark's culinary team partnered with chef Paul Gayler to develop a contemporary concept called Plant Market – a diverse, healthy, and plant-based options for vegetarians and vegans, as well as for those who just love eating great tasting food.
Outside of this, we also provide a number of plant-forward options across our central culinary resources, and our regional culinary teams also take this focus on their monthly 'culinary surgeries' where they upskill our chefs on emerging trends and new recipes.
Q3: Can savings be made by introducing such changes?

Elbha: Research has shown that Millennials and Gen Z's are willing to pay more for sustainable goods, but this doesn't have to be the case when producing vegetarian and vegan menu options.
Following a plant-based approach can appeal to both the caterers' and the customers' finances as recipes which focus on plant based, whole foods and seasonality can be a cost-effective solution for all.
Q4: How have you promoted new dishes and menus?

Elbha: Each quarter our culinary teams continue to develop our Plant Market range, whilst ensuring that they maintain balance between new menu items and recognisable meals for our customers.
These new dishes and menus are highlighted by a combination of internal marketing campaigns and toolkits, which showcase the benefits of each dish for both the planet and the person, and through the creation of collateral which is tailored to various plant market promotions to encourage uptake.
Q5: What has been the feedback from customers?

Elbha: Feedback has been extremely positive – so much so that many of our clients through feedback from their employees want us to delve further into this area and develop a credible way of displaying the carbon footprint of each dish. This is another exciting development we are looking at from a global and regional ESG perspective.
Q6: What's next?

Elbha: Plant Market is expanding its roots to build a comprehensive food offer that propels vegetarian and vegan food across all day parts, responding to the various needs of the vegetarian and vegan consumer.
Part of this ongoing journey is to ensure our Plant Market recipes focus on ways of reducing waste and emissions by encouraging better practices around sourcing proteins, farming and production practices, encouraging plant forward options, while addressing packaging and food waste concerns.
---
Read more about the plans for Plant-Based Week taking place 17-21 May

---