15th Jan 2019 - 06:00
Image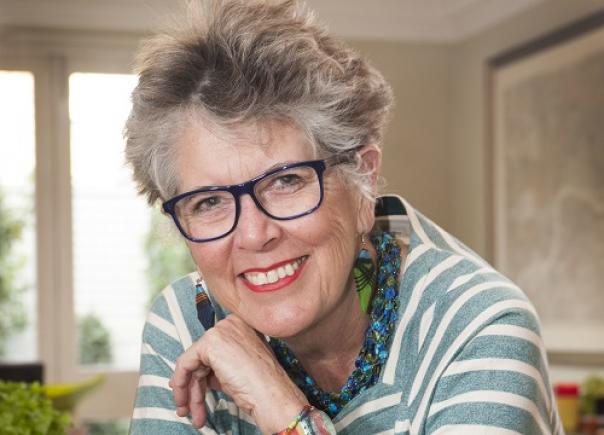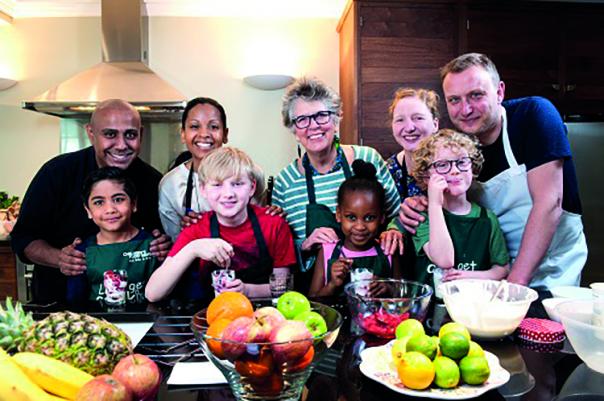 Abstract
With more than five decades in the culinary industry behind her, including a spell as chair of the School Food Trust, Prue Leith uses her platform as a judge on TV's Bake Off to talk about the importance of good nutrition and healthy food, writes Peter Wallace
Everyone's favourite baking show The Great British Bake Off returned to our screens on Channel 4 this year on the back of a successful 2017 series that saw a new judge in Prue Leith, who joined Paul Hollywood and new hosts Noel Fielding and Sandi Toksvig.
And Leith has used the opportunity to publish a new book, My All-Time Favourite Recipes, which reflects how cooking has altered in the past quarter-century since she last produced a cookbook.
"Food has changed so much – there are so many better ingredients, and supermarkets are full of stuff like lemongrass and feta, and [chef] Yotam Ottolenghi has done a great job getting us all eating Middle Eastern," she says.
"And the way people cook is so much simpler and faster, and I've been really influenced by the way young people cook especially, which is pretty instantaneous.
"I don't think they plan things hugely ahead, and they don't take hours making stuff. I've noticed with my children, who are extremely grown up, they will often do platters that they share, so there's a lot of sharing and a lot of cooking together going on.
"So that inspired me and showed me that an enormous amount of young people are still interested in cooking and food."
When it comes to our attitudes to food and our cooking and eating habits, however, Leith has always had strong views, believing that the importance of teaching children healthy eating habits is so important.
From 2007–10 she was the chair of the School Food Trust, the government quango that, alongside the campaigning work of the Lead Association for Catering in Education (LACA), helped drive the improvement in school food following Jamie Oliver's television exposé of some areas of the sector.
The trust, which later became the Children's Food Trust, also set up Let's Get Cooking, an organisation of more than 5,000 cooking clubs in state schools, of which Leith is a patron.
Asked about her involvement in challenging poor school meal provision through an organisation like the School Food Trust, she says it was needed because they can be more effective than political organisations in bringing change.
"Charity is more important than politics at the moment because the government won't bloody well listen!" she says.
"Charities do a very good job, and there are a lot of charities doing it, but you can't look to charities to change the diet of a nation.
"The government needs to realise that they only have one chance to change people's eating habits, and that is when kids are at school.
"If they really wanted to change the diet of this nation and stop everybody getting so fat, they should do what the French and the Finnish do, which is that learning to eat well is part of the school's problem. You can't rely on parents because they weren't taught about food or learned to cook.
"But if you make lunchtime at every school a lesson, you give it an hour, so it's a proper amount of relaxation and restoration, and you made every children have to eat at school – no lunchboxes – the government would be totally within its rights to say, 'We are going to make sure that you eat healthily', if it's part of the curriculum to learn to eat well and cook."
She says that despite some evidence that things are getting better, signs of real positive change in school food can be illusory: "I think one of the biggest frustrations I have is that, at the moment, a lot of schools say they offer a healthy meal, but the children don't eat it.
"Well, of course, they don't! They're also offering pizza and pasta – and while there's nothing wrong with that, if they offer that everyday then the children are not going to risk the chickpea curry or the stuffed cabbage with the beetroot gougere [filled choux pastry].
"Give children a sit-down, healthy lunch, and if they haven't been able to bring food into schools they will have quite an appetite and they will give it a try. Especially if every day they have something different, but it's always healthy – they will learn to eat lots of different foods.
"Then kids get used to it and the schools that do that have a far better attitude towards food.
"It doesn't take long, but it takes government intervention, because very few schools are brave enough to tell parents they can't give them lunchboxes – because even the most well-educated good-intentioned parent can't resist putting in a finger of fudge or a chocolate bar, because they want their child's lunchbox to be everybody's competitor."
Looking back on her approach to school food when she was a school governor, Leith says: "I had a great head teacher, two actually because I was a governor a couple of times, and when I was chairman of the governors the head teacher was just brilliant.
"We had taken over a school that was failing, and we just implemented a lunch hour, which was staggered so that every child didn't have to queue and had time to sit down and properly enjoy their lunch, and we made sure the food was healthy – we did all those things.
"We also implemented a programme called 'Body and Soul' – the soul part was all about learning to sing, and the body aspect focused on food, learning to cook healthily and learning about nutrition."
Asked about current food trends, such as the growing interest in veganism, she says: "One of the nicest old-fashioned dishes in the world is ratatouille, and that's totally vegan, so it's not a particularly new trend.
"But yes, some of the interest in food can be unhealthy – I think there's too much interest and an almost obsessive worry about what you're eating, with clean gut and all that stuff.
"I think food is about deliciousness and pleasure, and all you need to do is have a balanced diet.
"Obviously, if you're highly allergic to something you shouldn't eat it and can't eat it, and special diets are really important, but really and truly I am old-fashioned enough to stand for moderation in all things. But for goodness sake let's remember it's about pleasure and the best thing about food is sharing it with your mates."
She admits, though, that diet-conscious trends influenced her choices when compiling her favourite recipes for the book.
"I mean, I didn't do it very consciously, but I did find myself including a lot more meals without meat," she says. "That's partly because I'm eating much more veg than I used to and I'm enjoying it much more, partly because there are more herbs and spices around and if you buy really good veg it really is so delicious.
"Things like roasted vegetables were sort of very rare 30 years ago – but there's no doubt about it: if you roast a carrot it ends up tasting much better because it loses water but increases flavour.
"Vegetables are just more interesting – and there are lots of veg that we didn't have before that it's so easy to get your hands on now because of the way supermarkets have expanded and food comes in from all over the world."
So what does she look for in a dish to make it into her 'all-time favourites'?
"The most important thing for me is to start with good ingredients and mess them around as little as possible to give them the best chance of tasting like they're meant to taste.
"I think the trick in cooking is to not have more than four, or five at the most, flavours on the plate. It's a little like children when they're painting – if you give children the whole box of every colour they will mix the whole lot together and what do you get? Brown.
"If you have too many flavours your taste buds can't cope and it all tastes kind of muddy and not good. So good ingredients, not messed around, not too many of them, and cooked with a great deal of care. I think you have to love cooking to do it well."