12th Aug 2021 - 07:00
Image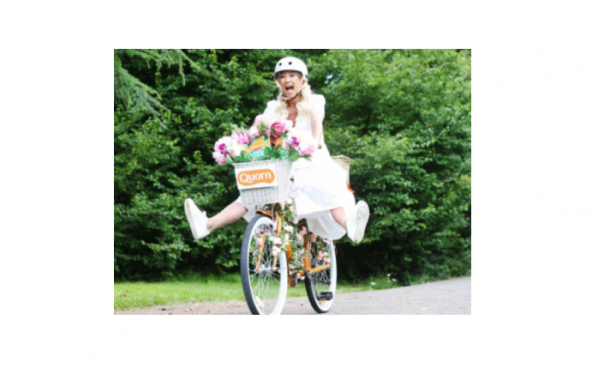 Abstract
Brits will enjoy 241 million picnics this summer but over 24,500 tonnes of carbon emissions could be saved if everyone goes meat-free for one of those picnics.
New research from Quorn has highlighted that 78% Brits are keen to try a vegetarian or vegan picnic this summer in order to help the environment. Saving 24,500 tonnes of carbon emissions is equivalent of driving nearly 5,000 times around the earth or powering over 7,400 homes for a year.
Quorn partnered with Deliveroo to offer meat-free picnics for 1p in London and Manchester on 7-8 August 2021 as part of their mission to help the planet one picnic at a time.
The meat-free brand teamed up with actress and presenter Denise Van Outen to deliver the first picnics – she said: "I've been making a conscious effort to cut down meat in mine and my family's diet recently, which is why I've teamed up with Quorn.
"I've tried some of Quorn's snacking range including the great cocktail sausages, they're so delicious that you don't feel like you're missing out on anything and you're helping the planet at the same time!"
According to the research Brits say they're thinking about eating less meat this summer and on average people are now considering going meat-free three days a week.
Gill Riley, Quorn marketing director, added: "We know that people are keen to cut down on eating meat and as summer gets into full swing, we are proud to provide delicious meat alternatives that are an easy swap for people to make. From our cocktail sausages to the new sweet chilli bites, there is something for everyone to try."