19th Nov 2021 - 09:09
Image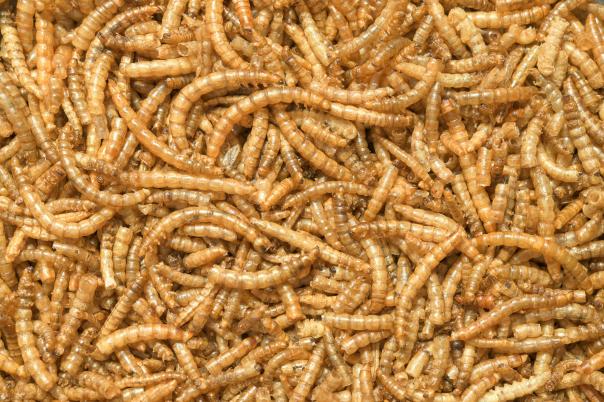 Abstract
Researchers at Aberystwyth University's Institute of Biological, Environmental and Rural Sciences (IBERS) have been awarded European funding to build on their research into insects as a source of food for people.
Insects feature in people's everyday diets in countries around the world including China, Ghana and Mexico. Insects offer a more environmentally source of protein and they could be used to feed the world's growing population.
The global insect feed market was estimated at €133 million in 2020 and is expected to reach €736.7 million by the end of 2026.
The work is part of 'ValuSect', an international project which aims to improve the sustainable production and processing of insect-based products. So far the project has been studying grasshoppers, yellow mealworms and crickets as potential human food.
Professor Alison Kingston-Smith, who leads the ValuSect research at Aberystwyth University, said: "This grant is an excellent boost for the project. Insects have a big potential as a food source for both people and animals. With a rising global population, the world needs more sources of sustainable food.
"This project is a great chance for the Welsh agriculture and food sector to diversify into new markets. There's no doubt that insect protein is an increasing focus in the food sector, and our researchers will be part of those exciting developments."
Recent research found that around 30% of EU consumers were willing to eat insect-based food. ValuSect aims to increase this number by improving the quality of insect production and processing.
For more information, visit here.